Improve Midstream ROI: Adopt One Pipeline Integrity Software for both Pipeline and Refinery
Posted on | by Metegrity Inc. | Category: Pipeline, Midstream, Refinery, Asset Integrity Management, Pipeline Integrity Software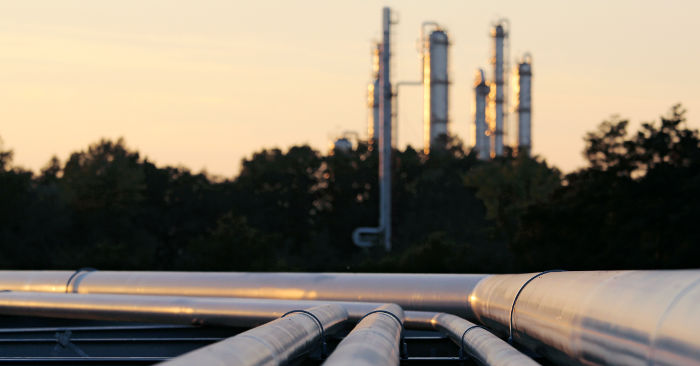 Few understand the rigorous environmental, safety, legal and regulatory requirements of asset management like those in the Midstream Oil & Gas sector. Without proper integrity management of their critical network of assets, catastrophic loss of containment could result in increased environmental hazards, loss of life, devastating lawsuits, and unplanned shutdowns – costing owner operators tens of millions of dollars.
Comprehensive asset integrity management (AIM) is of paramount importance to avoiding such losses. Incorporating pipeline integrity software based around Risk Based Inspection principles should be part of the overall mechanical system. The benefit of incorporating RBI into a company's mechanical integrity system is that the chance of these risks is not only significantly lowered, but an accurate knowledge of the likelihood of these risks is also attained. It is the best means of quantifying how many defense mechanisms are present. It helps operators adopt a proactive approach to risk management, resulting in prolonged equipment life and reduced shutdowns.
While this is generally understood, the solution does not end there for owner operators in the Oil & Gas industry. Midstream assets are part of vast, complex, large networks of equipment with multiple divisions. Of crucial importance to this industry is implementing one system for the entire network. Yet, most companies still make the critical mistake of adopting separate integrity systems for each facet of their supply chain: one for the pipelines, one for the refinery.
This introduces a crucial gap into the risk management process due to a lack of communication between divisions. All assets between refinery and pipeline are linked, both directly and indirectly. So why, then, aren't the systems managing those assets? There are direct links, such as separator and fractionation units. Additionally, there are indirect links between the divisions – for example, corrosion in a pipeline will most likely transfer to corrosion in a refinery if the proper systems for avoidance, recognition, and solution processes are not in place or communicated effectively to the refinery.
When the asset data for these companies is managed separately in each division, critical risk intelligence cannot be sufficiently communicated from the pipeline to the refinery, and vice versa. This disconnect creates exposure for companies to increased risk of equipment failure, unplanned shutdowns, or catastrophic loss of containment. Without critical information in one sector being readily and immediately known to the other, it is impossible to maximize the risk mitigation strategies for the company as a whole.
The solution is simple: Switch to a single-repository based pipeline asset integrity program that is all-encompassing of the entire enterprise. It should provide coverage for both refinery integrity and pipeline integrity, protecting all assets within your complex supply chain from a single platform. With such a system, not only will divisions be able to communicate data effectively with each other, but operators can access all top-level information for the entire network from a single point of access.
This empowers companies with the vitally important knowledge regarding the effectiveness of their present damage mechanisms, enabling them to switch from a reactive approach to a proactive one. In addition to the obvious financial benefits that accompany significantly reduced loss of containment, operators will further realize:
Catastrophe avoidance
Comprehensive, singular database between employees of all divisions and contractors
An AIM system that gives a company predictive, measurable knowledge of all risks
Adoption of the most cost-effective system available
Prolonged equipment life
Streamlined, rigorous audit compliance across the board
Reduced environmental and safety hazards
Drastically improved ROI
Implementing the Solution with Trusted Experts
Metegrity is an industry leader in quality and asset integrity management. Our suite of inspection data management software solutions utilizes built-in RBI components for clients across pipelines, plants and facilities. Our flagship product, Visions Enterprise, is the only AIM software that manages the integrity of fixed and rotating equipment as well as pipelines, covering all facets of the supply chain from pipeline to refinery. It creates unique risk models which assess a client's assets, incorporates that data into a centralized database, and tailors a mechanical integrity management program to provide maximized ROI. In addition, our Pipeline Enterprise software provides real-time quality management for pipeline construction. Metegrity currently protects over $550 billion in assets across 850 facilities around the world.
---
Related Information
Press Releases
---
Latest Posts