Crack Analyzer is a unique software solution for the assessment of cracks and crack like features on hazardous liquids and natural gas pipelines. Metegrity with Blade Technology bring the Crack Analyzer to the Global Pipeline Integrity community.
This "pipeline" specific Crack Analyzer tool is based on API RP 579 and helps operators ensure pipeline safety and effectively respond to the increasing regulatory and new pipeline standards, including API RP 1176 for Assessing and Managing Pipeline Cracking.
This Crack Analyzer tool has the capability to assess all types of cracks including axial cracks, circumferential cracks, hook crack, toe crack, undercut, hot crack, porosity, girth weld Anomalies, and selective seam corrosion.
Some of the ways Crack Analyzer Software Solution can help you:
Critical and unstable cracks results in rupture. Consequences and associated cost are quite substantial to the pipeline operators. The Crack Analyzer tool helps to assess the crack growth, and reduce the threats by predicting the crack growth rate and taking control of cracks.
The Crack Analyzer provides all the analytical tools to help ensure pipeline safety and crack management compliance with the increasing regulatory and new pipeline standards.
Allows operators to take the right maintenance steps at the right time in order to extend the lifetime, safety and performance of their pipeline assets.
Quantify benefits of maintenance actions, such as pressure changes, hydrostatic pressure tests, toughness sensitivity and in-line inspections.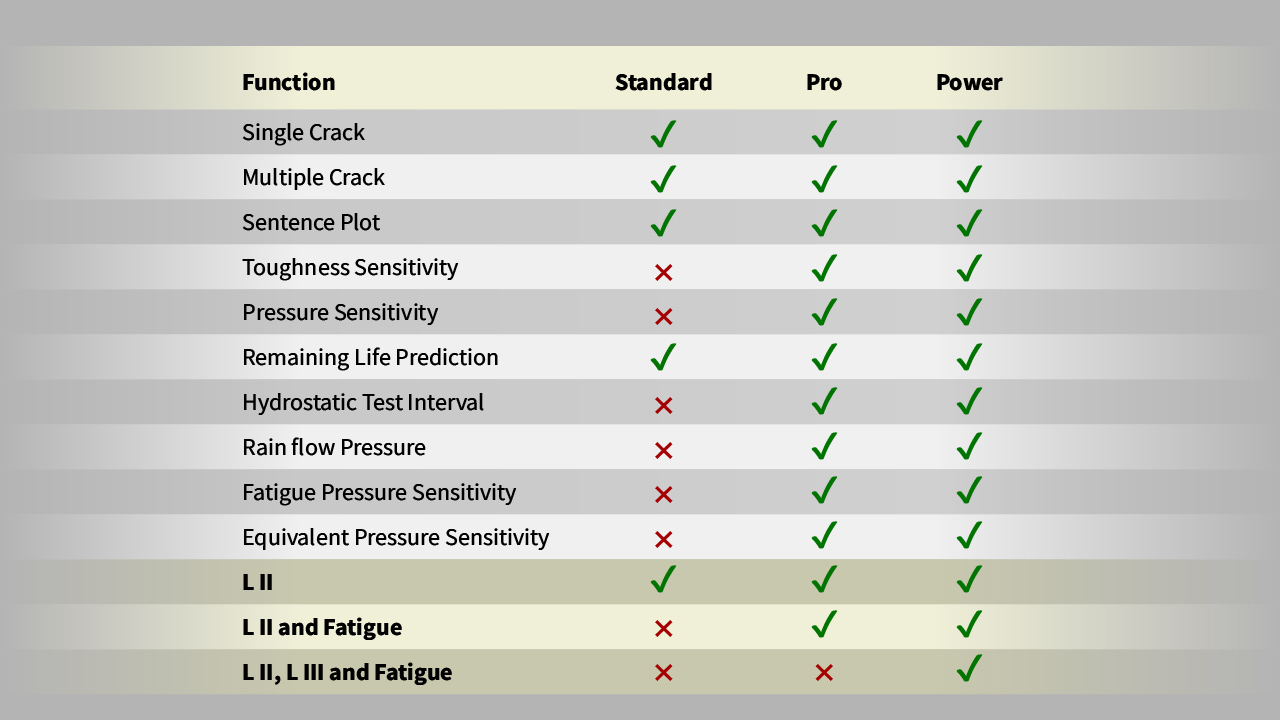 For the pricing and related inquiries on Standard, Pro and Power package, contact us at sales@metegrity.com