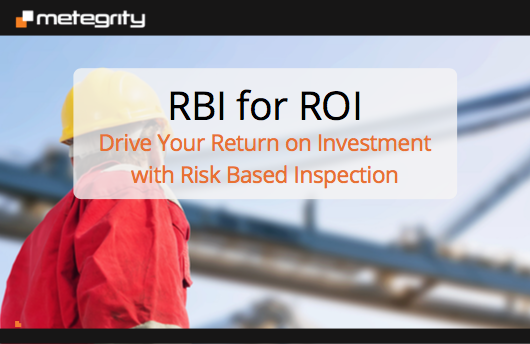 8 Ways to Drive ROI with Risk Based Inspection
With risk based management, you can drive return on investment multiple ways. You might think you are saving money by using alternative methods such as time-based inspection, but such practices end up costing you more. With Metegrity Visions Enterprise®, you can implement the latest in industry-accepted practices for asset integrity management, such as RBI.
Download the free eBook for the full details of:
Driving ROI through automated records management
Driving ROI through leaner spares management
Driving ROI through stopping the expensive practice of over-inspecting
Driving ROI through avoiding plant shutdowns for unexpected repairs
And much more!