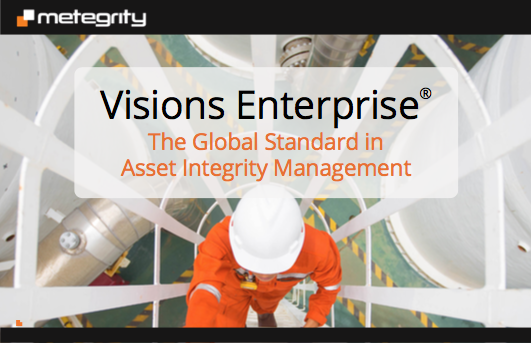 Metegrity Visions Enterprise®: The Global Standard in Asset Integrity Management
With Visions Enterprise®, you can save money and scarce senior lab resources (not to mention health and safety benefits!) by replacing tedious, manual processes with automated techniques that can make asset management in complex chemical manufacturing plants faster and easier.
Download the free eBook for the full details of:
How to get current asset lists and equipment records whenever you need them
Identifying the best types of prescriptive inspection plans to take
Saving time and money by digitalizing asset records
Improving safety of chemical processes through improved asset integrity management
Connecting with other systems, such as the plant data historian
Getting work done on-the-go through mobile solutions
And much more!