Asset Performance Management vs Asset Integrity Management: What's the Difference? (Part 2)
Taking a Closer Look at the Technological Comparison of APM vs AIM, and Why You Ultimately Need Both
Posted on | by Darrell Pelletier, Operations Manager, Metegrity Inc. | Category: AIM, Asset Integrity Management, APM, Asset Performance Management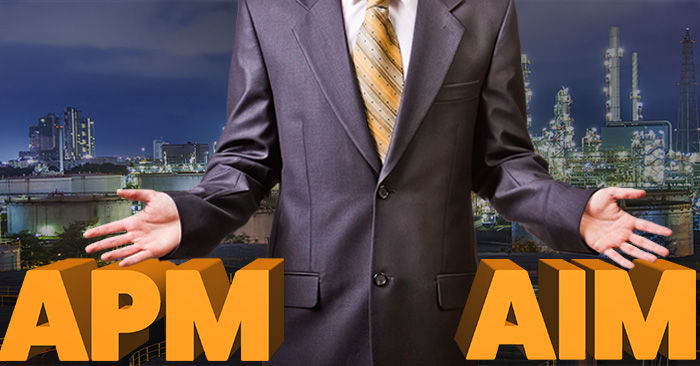 In our first article of this series, we examined the differences between the terms Asset Performance Management (APM) and Asset Integrity Management (AIM). That article took a quick look at the differences between the two terms at a high level. Today, we are taking a deeper look into the components of the two terms and how they complement each other for ultimate profitability, both for owner operators and for shareholders.
Here is how we differentiated between APM and AIM in our previous article:
APM is focused on the performance of the asset. It examines how the asset is working within the process system and determines how to get the best performance from it.
AIM looks at the physical integrity of the asset. It utilizes sophisticated risk analysis to determine the ability of an asset to perform its required function – whether it is safe to operate, how long it can operate safely in corrosive processes, etc. – while simultaneously protecting health, safety and environment over its lifecycle.
In an effort to provide basic high-level differences between the two, we likened APM as a more of a "nice to have" element and AIM as more of a "need to have." However, when you examine the technological components of each in more detail, and really start to dive in to the purposes of each and whom they benefit, there's a little more nuance and complexity than that. Both are integral, both are needed, and both complement each other to deliver a single package for maximum profitability. While APM is more about running an asset at peak performance -- and AIM is more about inspection, safety, and avoiding failure – both are vital subsets of "asset management" as defined in ISO 55001.
APM: More than just a luxury
The purpose of APM is determining the peak performance capabilities of an asset and running them at those optimum conditions. It involves measuring, monitoring, and predicting performance elements in order to drive smart business decisions. By optimizing the overall efficiency and availability of the asset, owner operators are able to maximize profitability derived from it, returning value to the stakeholders. Ultimately, by determining optimal process conditions for the asset, you are able to get the most of out it. What does this ultimately deliver? Increased profits and larger budgets.
Owner operators of asset intensive corporations have a duty to protect the interests of everyone with a stake in the company – from the shareholders who have invested, through to the workers running daily maintenance and inspections. In order to best facilitate this, they need to consider how to get the most profitability for shareholders by running assets at peak performance (APM), while also closely monitoring asset integrity in the most cost-effective manner to avoid loss of containment (AIM).
While APM is great for maximizing the return from asset performance, that will only go so far in protecting financial interests and profitability. A high performing asset is useless if its integrity is compromised. To put it more simply, all of the peak performance in the world won't save you from or help you with equipment failure. That is where AIM comes in.
AIM: Inspection Frequency, Safety, and Improved Profitability
AIM focuses strictly on the integrity of the asset – on things like inspection scheduling, condition monitoring, and sophisticated risk analysis to establish the likelihood that an asset will fail. It utilizes actionable intelligence from asset data to help owner operators establish smart (and more affordable) scheduling, determining inspection frequency according to likelihood vs. consequence of failure. This enables owner operators to focus their capital resources on critical equipment, rather than wasting it on time-based inspection of non-critical assets.
With the right inspection data management software in place, AIM can be utilized to drastically reduce equipment failure – in fact, it can reduce instances of unplanned shutdowns by more than half. The profitability gains by this should be self explanatory, as unplanned shutdowns can cost companies upwards of millions of dollars per week.
To best understand the relationship between APM and AIM, consider this: without asset integrity, there is no asset performance. You can have an asset that isn't optimized with APM for peak performance limitations, which still has its integrity intact. However, the reverse can not be said. An asset that fails is not a performing asset. Further, asset failure impacts more than just the performance returns of that specific piece of equipment – it results in health and safety issues, unplanned shutdowns, increased repair costs, potential catastrophe, and costly turnarounds that in some cases threaten the very existence and sustainability of the whole company.
At the end of the day, the best recipe for profitability is to capitalize on the strengths of both. It is important for owner operators to understand the clear distinction and purpose of APM and AIM, so that they don't purchase one thinking they're covered for both. Each is a unique subset of the Asset Management umbrella, and each drives profitability in its own way. Together, they complement each other for optimizing cost-effective asset operation and prolonged life.
With APM driving profitability in terms of getting the most out of an asset's peak performance, and AIM driving profitability in terms of reducing inspection frequency and equipment failure, it is easy to see how the two complement each other for an ROI tour de force.
Implementing AIM with Trusted Experts
Metegrity is an industry leader in Asset Integrity Management software. Our suite of inspection data management solutions (IDMS) utilizes built-in RBI. We currently protect over $550 billion in assets across 850 facilities worldwide.
About the author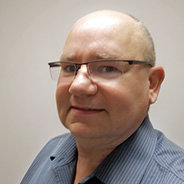 Darrell Pelletier, Operations Manager, Metegrity Inc.
Press Releases
---
Latest Posts