Lower Costs, Enhance Security with Cloud-Based Asset Integrity Management (AIM)
Tips for selecting the right software for maximum savings
Posted on | by Stephen Webb, P.Eng, Metegrity | Category: Visions Enterprise, Asset Integrity Management, Cloud Computing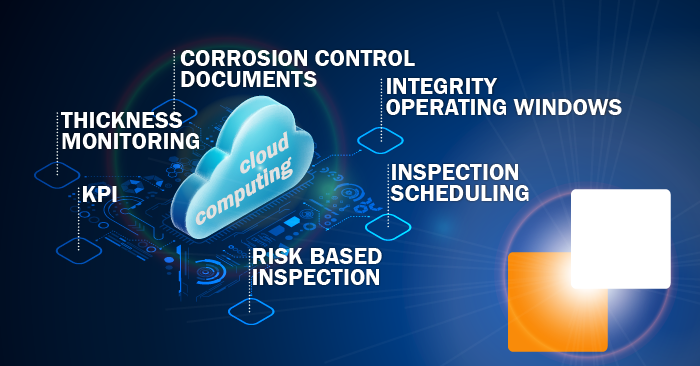 By now, the benefits of cloud computing for asset integrity management (AIM) are well known. The ability to store all asset data securely in the cloud – thereby outsourcing the complex and expensive IT support and maintenance involved in hosting it in-house – can be leveraged for tangible and immediate cost savings. However, when it comes to selecting the right software for cloud-based inspection data management, things are not quite as cut and dry.
A multitude of different technologies exist in today's market, all with varying degrees of functionality, security, and price point. Selecting the right software is key for maximizing on the cost-saving benefits of Cloud technology while maintaining the full efficacy of your mechanical integrity program. Let's take a closer look.
The Challenge
The elusive, overarching goal of any AIM program is to optimize the mechanical integrity of your equipment at the lowest possible expenditure. By now, owner operators of plants and facilities are well versed in the ways that Cloud computing can be leveraged to achieve this. For starters, it helps to substantially mitigate IT costs. By leveraging the cloud, you can eliminate expenditure on staffing an entire IT department, upfront capital investment on expensive hardware, purchasing and maintaining local equipment and licenses, etc. If you're a smaller operator, or if you're just at the beginning of your asset integrity management journey, these expenses might be even more of an impeding factor.
Cloud-based AIM also offers peace of mind, since the data will not be susceptible to physical damage – be it power surge, natural disaster, fire, etc. Unprecedented flexibility is achieved with the ability to work from anywhere with internet access at any time.
Indeed, the cost saving opportunities of the Cloud in theory are well known and accepted throughout the industry. But what about in practice?
Just because an AIM software labels itself "cloud-based," does that make it so? Will it truly be able to manage all of the varying asset types of your plants or facilities in the same robust fashion? Will your data be as secure? What about the overarching AIM functionality, modules, user-friendliness? When searching for a cloud-based AIM software, it's important to still factor in the AIM side of the equation.
The challenge, then, is not whether or not to leverage the Cloud. The challenge is finding a software that allows you to leverage the cloud without compromising on anything else – to leverage the cloud while maintaining (or even enhancing) the efficacy of your mechanical integrity program, the performance of your assets, and the security of your data.
The first thing to consider when vetting an AIM software for this purpose is security. There is a history of hesitance in the industry around the idea of the cloud. Early concerns about data security when the technology first emerged have left people with the impression that it is a less safe or less secure means of hosting asset data. With the right software, this simply isn't a concern.
First, leverage a software that uses Transport Layer Security (TLS) 1.2, the current industry standard for secure connections. This ensures that the inherent security of your data is as robust and on par with (in some cases, better than) what you can expect from a local infrastructure.
Next, ensure that the AIM software provider has built-in security controls in place, so you don't have to invest extra time and effort in protecting your data. There should be fewer vulnerabilities to third-party access, no risks of physical access and better overall resiliency to threats. Additionally, the technology behind the cloud should be current and evolving automatically – unlike the manual process of updating and maintaining an array of local hardware.
Perhaps as important as the software itself is the company that supplies it. After all, they will be your partner on this journey. Consider a provider that utilizes a reputable cloud source with intermediate security levels. Don't be afraid to ask questions about the cloud providers they use, why they were selected, etc. and ensure that you are confident in the answers they provide.
Ensure that the software encompasses all of the standard AIM functionality to get the most of your asset data (e.g. risk based inspection (RBI) methodology, integrity operating windows, corrosion control documents, inspection scheduling, etc.). A good cloud-based AIM software should satisfy all these requirements:
Cloud-based hosting capabilities as well as the ability to host on-premise (this provides you with flexibility of choice if/when your needs evolve).
Multiple secure providers for cloud hosting.
The option of either a virtual or dedicated physical server. Ideally, look for a software that provides options for both so you have flexibility to tailor it according to your needs.
The ability to support Transport Layer Security (TLS) 1.2, the current industry standard for secure connections which provides defense against exploits like BEAST, POODLE and DROWN. This is the surest way to ensure that your data is protected and secure.
Robust database with secure SSL encryption. This can be on-premises or in the cloud. Ideally, this should be an industry-standard database such as Oracle that professional DBAs can be hired to manage, audit and secure if on-site, rather than a proprietary system created by the AIM software developers.
The option to configure private or public cloud access.
Dedicated firewalls for the server to sit behind.
Data backup, retention and recovery options that are consistent with your company's needs.
Additional offsite backups for added security.
User-friendly, intuitive format for easy and quick access to key asset information.
A designated security feature designed to control access to data, establish a hierarchy of user access designations and automate security countermeasures within the software. This feature should be fully customizable, allowing the operators to adjust security functions, user levels, etc. according to their unique needs and goals.
The ability to manage all asset types from a single database. This will eliminate information silos and give you constant visualization into the full status of your operations.
Mobile application with integration. The latest technology to emerge is the ability to conduct inspection work digitally and sync results back instantly via the Cloud on mobile tablet directly from the field. This further accelerates your access to key asset data for decision making and predictive maintenance.
When assessing any software for this purpose, don't forget to equally assess the company behind it. Look for a trusted, reputable AIM provider that delivers professional consultation services, implementation support, rigorous training and continuing IT support moving forward – removing those burdens from your shoulders and ensuring the success of the investment long-term.
Implementing Cloud-Based AIM With Trusted Experts
Metegrity is the market leader in AIM software with over 25 years experience. Our suite of inspection data management solutions (IDMS) utilizes built-in RBI. Our AIM software, Visions, can be leveraged via the Cloud or on-premise, and our new VisionsGo extension delivers asset inspection management via mobile tablet. We currently protect over $550 billion in assets across 850 facilities worldwide.
About the author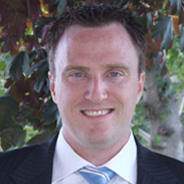 Stephen P. Webb, P.Eng, is a Mechanical Engineer with 12 years of varied experience in asset integrity services; inspection; engineering, procurement and construction (EPC); and project engineering in the offshore, onshore and pipeline industries. He specializes in pressure vessels and piping systems as well as semi-quantitative and quantitative risk-based inspection assessments. He holds a Bachelor of Engineering degree (B.Eng) from Memorial University of Newfoundland, Canada.
Press Releases
---
Latest Posts