5 Ways to Improve Your Regulatory Compliance
How to leverage the right asset integrity management software for instant regulatory reporting
Posted on | by Richard Fish and Dave Maguire, Senior Advisors – Asset Integrity, Metegrity | Category: Asset Integrity Management, Visions Enterprise, Regulatory Compliance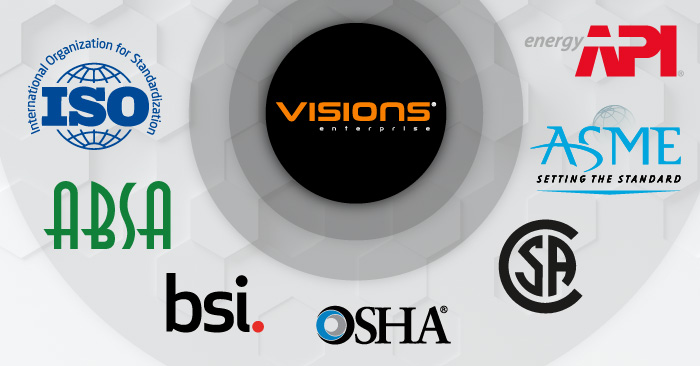 When it comes to the asset integrity management (AIM) of plants and facilities, it seems that everyone has a different definition of what regulatory compliance entails. With so many differing regulatory bodies across the globe (each with different requirements) it can be difficult to pinpoint exactly what steps a company needs to take to ensure that compliance will be met. Thus, it's a challenging tenant of AIM to get right – and yet, with the risk of hefty fines in case of an audit failure, it's also an expensive one to get wrong.
The Challenge
Whether answering to a regulatory body such as ABSA, OSHA, PHMSA, etc. or to specific company or client directives, every plant and facility around the globe has standards in place that they must adhere to. The type of information required might be different – but, in every instance, the overarching challenge remains the same: accessing the required information. If an agent shows up for an audit and asks how many inspections are overdue, but the company can't answer because the information is in a random drawer or on a spreadsheet somewhere, they could run into costly problems.
Yet that is the most commonly reported challenge with regulatory compliance that we've encountered: the inability to demonstrate compliance in a timely manner when required to – whether by external or internal audit. When you're dependent on scattered paper files, spreadsheets, or integrity related data in various electronic formats, it can be challenging (if not impossible) to demonstrate adherence to a regulator or an insurance auditor, even when your practices comply.
The Solution
What are the best ways to address this problem and ensure that you are always prepared for any given audit on any given day? We've broken it down into what we consider the top 5 simple, effective changes you can make today to be audit-ready at all times. Aside from the obvious first step of ensuring that equipment inspections are completed on time, the following are easy steps you can take with the right AIM software to confirm compliance:
1. A holistic approach to regulatory management. Specifically, the use of a single-source repository for regulatory reporting on equipment. That means utilizing one AIM software for all sites and equipment types and maintaining all inspection data on the same searchable database. When all inspection and equipment data are maintained digitally on a single server, it becomes possible to both access and generate the specific information requested with the click of a button – rather than having to search for various files and spreadsheets and piece the information together.
2. Maintaining an audit trail to confirm compliance. The AIM software utilized should allow you to generate custom reports at the click of a button geared to the specific needs of any local regulator. All equipment types and histories should be stored on a single, searchable database and easily retrieved. This saves you from having to search for and allocate various elements from different locations until all the required fields have been found. Especially helpful in this case is an AIM software that has been designed around the strictest regulatory bodies in the industry. This helps ensure that no matter what information is requested, the software will already be built to allocate and report on it in an instant.
3. Completing equipment RBI assessments according to industry standards and company rules for determining probability of failure (PoF) and consequence of failure (CoF). For this step, ensure your AIM software allows for configurable risk models in any combination of qualitative, quantitative and semi-quantitative.
4. Configurable AIM software. Another important element on this list is an AIM software that is user-configurable, allowing users to easily customize all necessary changes required to tailor a report to different requirements. Anytime there is an incident or audit, the software should be easily configurable so that requirements from the regulator can be found and reported in a timely manner. This removes any panic or stress placed on the owner operator as they won't need to scramble to find historical narrative reports, numerical data, schedules, etc.
5. Security considerations and configurations within the AIM software. These include providing fields for authorized inspector sign-offs, the ability to configure security levels by the owner operator, and the ability to demonstrate who is able to add or modify data.
In short, the most effective changes you can make to improve your regulatory compliance ultimately comes down to choosing a digital AIM software that is already equipped to perform the job.
Multiple factors impact a software's efficacy for this purpose, including the standards it aligns with, the functionality it offers, the way it maintains data, and so on.
Companies are now being asked by investors and external stakeholders to engage in a broader environmental, social, and governance (ESG) landscape relative to EHS performance and operational risk reduction. Enhanced enterprise-wide visibility and accountability are at the core of those expectations. As such, when leveraging an AIM software to aid regulatory compliance, it's important to ensure that it can:
Have all aspects of an asset's inspection history in one electronic file: in-house and 3rd party inspection reports, Thickness Monitoring Location (TML, also referred to as Corrosion Monitoring Location or CML) reading history, and their calculated corrosion rates and schedules for full assessment inspections and external condition monitoring programs. This also means the ability to cross reference unique regulatory authority registration numbers with more commonly used asset registry equipment numbers facilitating data mining.
Establish comprehensive maintenance and inspection data histories and analyze per the plan, do, check, act, and improve management systems framework of ISO 55000. A strategic people, processes, tools / technology, and governance management systems approach supported by the proper design and alignment of KPIs is critical in ensuring consistency, accountability, and sustainability in RAGAGEP conformance as well as regulatory compliance.
Automatically organize and present data according to the requirements of all major global regulatory standards and offer the ability to configure reports as needed. It is not enough just to mindlessly store data if that data is not organized, easily searchable or easily retrievable. Leverage the asset framework of the inspection data management system (IDMS) to also evaluate process safety as a function of mechanical availability as well as associated lost production impacts, a huge driver for risk reduction.
Create Risk Assessments in any Risk Based Inspection (RBI) model, and any combination of quantitative, semi-quantitative or qualitative. These should be in accordance with API 580/581, CSA Z662 or ASME PCC-3.
Create Corrosion Control Documents (CCD, also referred to as Integrity Manuals), support the development of inspection plans, create inspection and work tasks, etc. – all in accordance with API 510, 570, 571, 653, and 584, as well as ASME V.
Schedule full assessment, external and internal inspections.
Utilize Integrity Operating Windows (IOW) to provide early, instant alerts any time an asset's operating conditions breach pre-defined degradation boundary limits, in accordance with API 584.
Calculate, monitor, and trend corrosion rates. Given the many interrelationships between asset integrity / performance and safety data management systems, it is important to integrate equipment with worker and field data to better identify, analyze, and control risks at the physical asset level.

Generate reports summarizing equipment status, overdue inspections, inspection reports, and frequency. Analytic visualization tools should include configurable dashboards and scorecards which can be custom designed to cascade down through your organization for strategy alignment of business goals at each functional level for the consistent alignment of objectives, initiatives, and action plans as well as the monitoring of KPI progress and performance.

With the ability to generate the report required instantaneously, you can save substantial time in the case of an audit. The right AIM software makes it possible to stay compliant with not only with regulations but also the operator's specifications. By working within a framework, all the data is gathered uniformly and consistently, in a structured manner for proper analysis.

Utilizing an AIM program for this purpose can also make you eligible for special certifications, as some regulators provide a company with the ability to apply for and receive certification to manage their AIM program based on an Owner/User Program.

Implementing Regulatory Compliance with Trusted Experts

Metegrity is the market leader in AIM software with over 25 years experience. Our suite of inspection data management solutions (IDMS) utilizes built-in Risk Based Inspection (RBI). Our AIM software, Visions, was designed and developed around the most stringent regulatory standards in the world and is completely configurable for seamless regulatory compliance. We currently protect over $550 billion in assets across 850 facilities worldwide.
About the author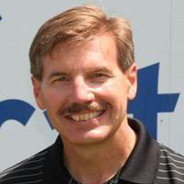 Richard Fish is an API consultant with Metegrity Inc. and is a 10-year veteran implementing the Visions AIM software and assisting clients with asset integrity management. His background includes 30 years with Shell Canada in API inspection co-ordination, maintenance and process operations.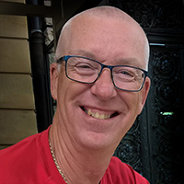 Dave Maguire is an asset integrity specialist with Metegrity Inc. He has spent over 10 years implementing the Visions Asset Integrity Management (AIM) software and instructing/supporting clients with AIM and inspection systems. He worked with Shell Canada for 30 years in inspection, corrosion, major projects and process operations. He is a long-time member of NACE, the National Association of Corrosion Engineers.
Press Releases
---
Latest Posts