Integrity Manuals:
The Most Significant Factor in Avoiding Asset Failure
Posted on | by Richard Fish, Asset Integrity Specialist, Metegrity | Category: Asset Integrity Management, AIM, Integrity Manuals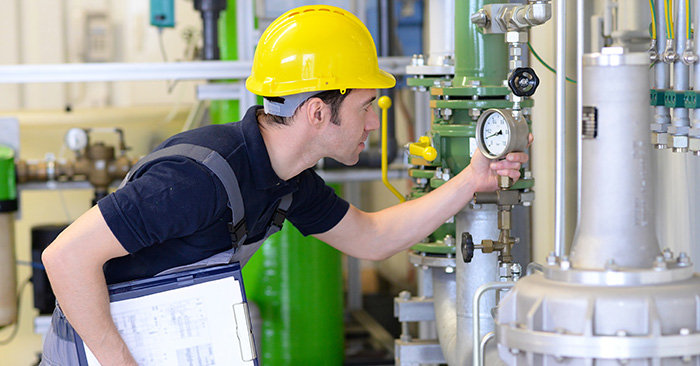 By now, the benefits of utilizing a comprehensive Asset Integrity Management (AIM) software have been firmly established. Yet, an AIM product is only as good as the sum of its parts. One of the key elements of any AIM software – indeed, the building block from which it is formed – is one of the least discussed. Namely: Integrity Manuals (IM).
An integrity manual documents the individual process unit corrosion analysis in a structured format. It helps to improve understanding or the potential of acting degradation mechanisms specific to the asset, including their specific morphology and effects. It enhances forecasting capabilities concerning corrosion rate changes and patterns. It supplies the basis for the development of focused inspection plans and monitoring strategies. Finally, it provides guidance to allow owner operators to focus their inspection efforts on critical equipment, rather than waste capital on inspecting non-critical equipment.
With integrity manuals, it is possible to identify the areas of an asset most susceptible to corrosion – whether by process design, material selection, or varying operating conditions. Those areas are then analyzed to generate practical, short and long-term mitigation solutions. A good integrity manual will also suggest suitable monitoring methods for the degradation mechanisms (such as NDE).
By documenting the corrosion analysis and history for an asset, the integrity manual makes it possible to identify critical variables and process stream samples. This information provides you with a direct, live insight into the asset's integrity boundary conditions and whether corrosion is taking place. This information can then be incorporated into Integrity Operating Windows (IOW), another core component of AIM that provides automated alerts to personnel if integrity boundary limits are exceeded. IOW sends alerts of process range exceedance that might not be picked up by existing corrosion monitoring devices, thus providing increased accuracy and enabling owner operators to be proactive with process variable adjustments before the damage is initiated.
What does that mean for you?
The long and short of the technical functionality is this: drastically improved prediction and prevention of asset failure. In fact, the analysis generated by integrity manuals could be considered the principal input into assessing likelihood of failure.
Without integrity manuals, you may be working with a false sense of security until failure occurs. The traditional way that AIM was managed in the past involved a dependence on a small inspection group taking measurements at many TML locations without an overall plan, just a hope to find something. Internal inspections on such short intervals (based purely on "we have always done it this way") could result in not recognizing potential degradation mechanism threats, and therefore not inspecting for them – potentially leading to loss of containment. Such a system results in over or under inspecting, using incorrect NDT methods, or looking in the wrong places for corrosion.
If you don't know what you're looking for, it will be nearly impossible to find. It's the difference between hunting for gold on a large beach with no tools or clue of where it might be, or doing so with a metal detector and a map. If the map is available, why not utilize it?
The process for creating an integrity manual starts with the collection and organization of data and proceeds with interviews of operations and process engineering teams to understand and identify any integrity issues. Next, the discovery of inspection issues through discussion with inspectors and TML and integrity report studies. The unit corrosion analysis defines circuits, inspection points, discusses potential and acting degradation mechanisms and their cause and effect, IOW, potential mitigation and recommendations for improving integrity. All of this leads to a focused determination of the likelihood of failure, which has a direct impact on risk level. Utilizing the integrity manual allows you to manage risk in real time.
What does this lead to?
Immediate cost savings via extended risk intervals and fit for service inspection plans. This translates to improved reliability with fewer loss of containment incidents. Higher on-stream operability results in increased production with lower emergency maintenance costs.
Further to the active, real-time benefits is the wealth of stored historical knowledge of an asset that only continues to build. Integrity manuals are evergreen. They serve as technical references when issues arise during day to day plant life. They should be reviewed on a predetermined interval or when any changes are discovered during external inspection programs or turnaround inspections. Since they reside in AIM software, the previous versions and latest editions are not only available for reference, but are managed and updated using the inherent security provided by the software itself.
It's all in the AIM software
To capitalize on all the benefits of integrity manuals, you'll first have to ensure you're operating an AIM software that is equipped with them. Such a software should include:
Compliance with API standard: 1st Edition of Recommended Practice RP 970 Corrosion Control Documents;
Ability to create and manage integrity manuals (IM);
Ability to import approved IM content into Risk Assessments, increasing data addition accuracy and efficiency;
Ability to develop the plant IOW from the IM content and issue alerts;
Enhanced Inspection Plans due to reference of IM data during development;
Recommendations that can be turned into work for follow-up;
Comprehensive collection of corrosion/integrity risks, control solutions, inspection plans, procedures, operating philosophy, data and process alerts around IM data in one package.
Incorporating IM with trusted experts
Metegrity delivers quality and asset integrity management software for plants, pipelines and facilities. We currently protect over $550 billion in assets across 850 facilities worldwide.
About the author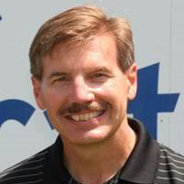 Richard Fish is an API consultant with Metegrity Inc. and is a 10-year veteran implementing the Visions AIM software and assisting clients with asset integrity management. His background includes 30 years with Shell Canada in API inspection co-ordination, maintenance and process operations.
Press Releases
---
Latest Posts