Leverage AIM for Improved Pipeline Integrity Management
Avoid Asset Information Silos, Heightened Risk, and Loss of Containment with this Strategy
Posted on | by Richard Fish, Asset Integrity Specialist, Metegrity | Category: Asset Integrity Management, Pipeline, AIM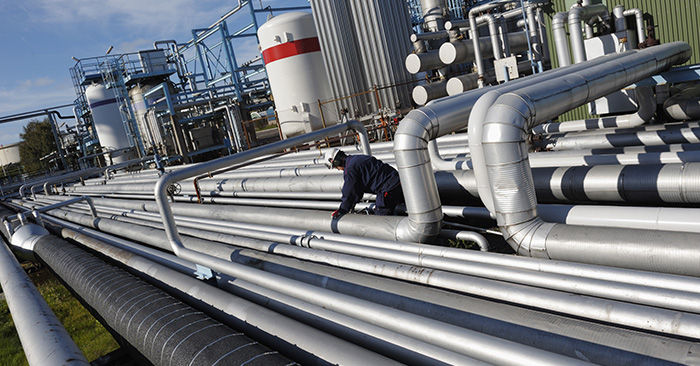 When it comes to asset integrity management (AIM), few sectors are as comprehensive and in need as the pipeline industry. With potentially hundreds of miles of pipeline segments, a multitude of different assets across initial gathering and process facilities, and the exorbitant amount of data captured from the initial pipeline construction through the asset's lifecycle, it is no wonder that an entire market of products exists with the sole purpose of managing pipeline integrity. In fact, many owner operators of pipelines today utilize such programs, called Pipeline Integrity Management Systems (PIMS), for their mechanical integrity needs.
But is this the best approach?
While it might seem intuitive to select a program geared solely to pipelines to manage your pipeline integrity, doing so can be detrimental to an organization's overall risk mitigation plans and profit potential. A more prudent approach is to utilize an integrity management system that encompasses the full, unique needs of the pipeline sector – much like a PIMS – with the added capability of managing every other asset type in operation.
Pipelines do not operate in isolation from other associated equipment. Why, then, would their integrity management? Pipeline systems may include compressor stations, pumping stations with intermediate product storage, gathering systems, wellheads, inline heaters, etc. Utilizing an integrity management system that provides for the inclusion of associated equipment (which may be connected directly to the pipelines) is common sense. It allows everything concerning the system, including all equipment types, to be managed from one location – including all Risk Based Inspection (RBI) assessments. This is substantially more efficient and, therefore, cost effective. Additionally, managing pipelines in isolation could potentially lead to loss of containment in one or the other, because corrosion information is less likely to be "shared" between the groups responsible for managing each. With all equipment data being managed from a central location, there is no risk of the creation of information silos.
Further, assets utilized by a pipeline system are not one size fits all. In addition to pipe, other asset types with unique profiles must be considered – including pig launchers and receivers, emergency shutdown devices (ESD), motor operated valves (MOV), relief systems, chemical injection facilities, corrosion coupons, upstream equipment such as wellheads or above ground storage tanks (AST), and downstream equipment such as basic crude or gas process facilities. In order to maximize the integrity management of all of these, including prolonging equipment lifecycle and extending inspection intervals, it is important to consider a full-bodied asset integrity management system that accommodates all asset types. By lacking the capacity for a vast array of assets and profiles, a standalone PIMS can pigeon-hole your integrity management; requiring you to have the PIMS for some assets and another system for the rest.
Furthermore, utilizing a single system helps to reduce licensing and IT maintenance costs, as well as the associated training required to train users on two separate systems. Simple updates provide for an easy system to manage.
With that understood, why then do so many owner operators still choose a standalone PIMS? The reason might be the assumption that since the product is tailored to the pipeline industry, it must have the best grasp of and functionality for that industry. It is true that a good PIMS will demonstrate solid understanding of pipelines and provide comprehensive functionality tailored to pipeline management. However, so too will a good AIM software. It will also have the same dedicated functionality and tailoring for pipeline asset management, in addition to the other asset types mentioned above. In reality, using a single AIM system to manage pipeline integrity as well as the integrity of all other assets provides significantly more value.
How do you make sure that an AIM program has this capability? There are key features that should be included to address pipeline integrity requirements. It should be able to:
1. Optional availability to import new pipeline construction data from the construction process, which is a huge value to the pipeline project/integrity/operations group in managing the ongoing health of the pipeline.
2. Import in-line inspection data directly.
3. Visually plot significant geographical features or defects, providing a large picture view of the pipeline system.
4. Plot many of the tasks completed on a pipeline segment on a 'google style' or ArcGIS map to visually represent activities performed on the pipeline.
5. Offer seamless connectivity to GIS mapping.
6. Manage all equipment types owned by the organization from a single software platform.
7. Include Risk Based Inspection (RBI) assessments, preferably with configurable models.
It should also support the following:
River and road crossing features.
Coatings, internal and/or external.
Verification digs.
CP testing.
Elevation data.
Emergency planning zones.
Joint/line data.
Linked equipment
Batch application to add corrosion control chemicals to pipeline segments
Anomalies, etc.
A reduction in system complexity with the advantage of all assets being managed in one location is a no-brainer. It ensures that all available data for all equipment is managed from a single location, preventing information silos that could lead to loss of containment. It allows for more accurate integrity management of the entire organization, which helps to prolong equipment life, extend inspection intervals, and reduce the likelihood of failure or shutdown. The question is not whether to utilize PIMS as a standalone for pipeline or to utilize a broader AIM system. The question is simply: Which AIM system?
Implementing AIM with Trusted Experts
Metegrity is an industry leader in Asset Integrity Management software. Our suite of inspection data management solutions (IDMS) utilizes built-in RBI. Our flagship AIM product, Visions Enterprise, has extensive features tailored toward the pipeline sector, including support of all the aforementioned functionality and asset types. It currently protects over $550 billion in assets across 850 facilities worldwide.
About the author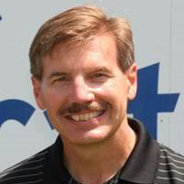 Richard Fish is an API consultant with Metegrity Inc. and is a 10-year veteran implementing the Visions AIM software and assisting clients with asset integrity management. His background includes 30 years with Shell Canada in API inspection co-ordination, maintenance and process operations.
Press Releases
---
Latest Posts