Leveraging Key Performance Indicators (KPI) for Advanced Analytics with Asset Integrity Management (AIM)
Posted on | by Richard Fish and Dave Maguire, Senior Advisors – Asset Integrity, Metegrity | Category: Asset Integrity Management, Visions Enterprise, KPI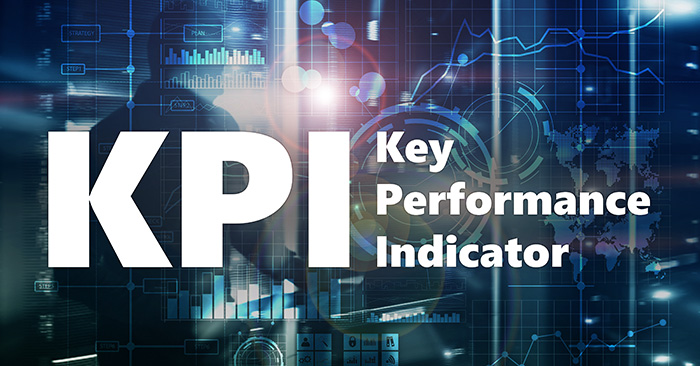 One area of increasing interest in the world of asset integrity management (AIM) for plants and facilities is that of Key Performance Indicators (KPI). Leveraged properly, KPIs can be the catalyst for future advanced analytics of your equipment data. They provide a rare window of insight into the efficacy of various elements of your inspection data management (IDMS), equipping you with the tools you need to hone and target your strategies for better asset performance, reduced inspection costs, and superior mechanical integrity.
The Challenge
Equipment failure does not happen in a vacuum. Often, catastrophic failures or loss of containment occur due to a series of events resulting from multiple layers of protection breaking down. The key to advancing our ability to predict the multitude of potential outcomes from any combination of these layers failing lies in advanced analytics. To borrow a metaphor, consider your fuel tank gauge. As a standalone KPI, the gauge tells you when your tank is approaching empty. However, it does not automatically tell you the various scenarios and consequent risk you could encounter when you run out of gas. Maybe it happens right beside a gas station, or maybe it happens in the middle of nowhere with no cell reception as you're already running late for an important meeting.
Being able to detect that the tank is running low is one element of integrity management. Being able to predict and plan for the various outcomes that are likely to occur if it does is quite another. That is the aspiration of advanced analytics with AIM – and KPIs are the vehicle to achieve it.
Leveraging KPIs with AIM
When used to measure the efficacy of various elements of your AIM program – e.g. risk assessment, inspection scheduling, corrosion monitoring locations, etc. – KPIs provide a useful summary of how effective your practices really are, for better and for worse. They can be used for future analytics to predict future trends, events and behaviours. These analytics are composed of predictive data analytics, big data (e.g. loads of process data), and data mining.
Specifically, in the case of corrosion, having the data points for these analytics could potentially be useful in analyzing thickness readings and their trends to better understand how corrosion rates are associated with process conditions – thereby enabling you to predict wall thickness changes.
Another benefit is the potential for corrosion models that utilize analytics to predict when an operation will move into the corrosive region for the model.
There is also the potential for models that calculate risk changes based purely on these analytics.
The underlying power of advanced analytics in helping you better understand not only when the tank is running low, but also all of the possible scenarios which could occur– and how to ensure that the best scenario is the final outcome – is truly the future of mechanical integrity. In order to be ready at the advent of these trends as they approach, it is crucial to build your arsenal of the key data that will be utilized to create them: KPIs.
By employing an AIM software that utilizes KPIs and enables analysis of database equipment information, the following could be derived to confirm system performance:
AIM KPIs pertaining to jurisdictional/company requirements, such as

Required equipment inspections
Performed or past due inspections
Loss of containment information
Near misses, and the responses to each
Exceeded integrity operating window (IOW) limits
Corrosion Monitoring Location (CML)/Thickness Monitoring Location (TML) data
Rationalization of CML/TML points to locations where actual corrosion is occurring
etc

Company reporting, which confirms inspection department performance elements such as:

Equipment inspected
Type of inspections compared to required inspections to confirm current/future budget requirements

Analysis of TML reading data to confirm accuracy and identify issues arisen from poor NDE performance
Risk Based Inspection (RBI) Assessments and implementation data
Cost per corrosion monitoring location
Inspection scheduling
Number of unscheduled shutdowns and causes
Corrosion rate measurement
Etc.
This topic is still largely in its infancy in comparison to the vast potential of predictive analytics that will become reality as more and more digital data is amassed and intelligently analyzed. The key is to start amassing the data. Start collecting the KPIs. Get ahead of the curve with a company that is already pursuing these objectives. Switch to an AIM software that not only provides the ability to collect KPIs that are inline with your mechanical integrity goals, but also allows for trending and analysis of your asset data. Look for a software that offers a single screen overview of key data elements – like a dashboard – for easy viewing at a glance. Align with a software provider that is at the forefront of developing technologies in this sector. The benefit? As advanced analytics become an increasingly vital reality, you'll already be plugged in.
Implementing KPIs with Trusted Experts
Metegrity is the market leader in AIM software with over 25 years' experience. Our suite of inspection data management solutions (IDMS) utilizes built-in Risk Based Inspection (RBI). Our AIM software, Visions, leverages a KPI module to equip you with the datapoints you need for future advanced analytics. We currently protect over $550 billion in assets across 850 facilities worldwide.
About the author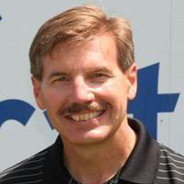 Richard Fish is an API consultant with Metegrity Inc. and is a 10-year veteran implementing the Visions AIM software and assisting clients with asset integrity management. His background includes 30 years with Shell Canada in API inspection co-ordination, maintenance and process operations.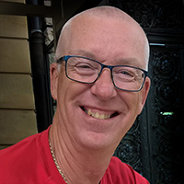 Dave Maguire is an asset integrity specialist with Metegrity Inc. He has spent over 10 years implementing the Visions Asset Integrity Management (AIM) software and instructing/supporting clients with AIM and inspection systems. He worked with Shell Canada for 30 years in inspection, corrosion, major projects and process operations. He is a long-time member of NACE, the National Association of Corrosion Engineers.
Press Releases
---
Latest Posts