Reduce Unplanned Shutdowns, Improve Profitability with Asset Integrity Management
Posted on | by Metegrity Inc. | Category: RBI, Asset Integrity Management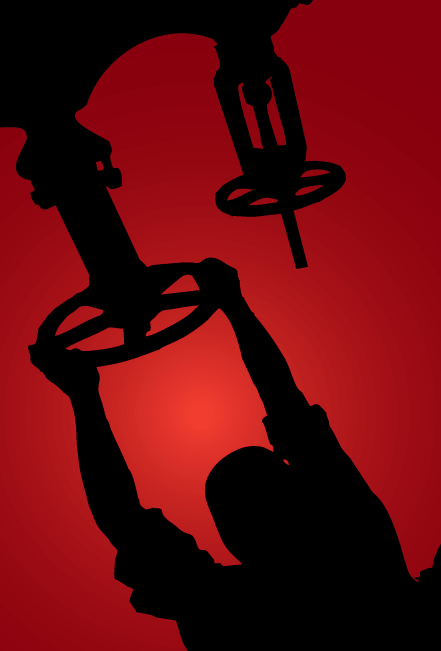 The most financially damaging threats any plant, pipeline or refinery executive faces are those associated with unplanned shutdowns. The average refinery faces an annual risk of $25 million per year due to failures of static equipment.
Just recently, Westlake Chemical was forced to shut down a petrochemical complex in Kentucky due to a mechanical failure incurring losses estimated at $40 million.[1]
The story in Kentucky is not unique. Also this year, the North Refineries Company's Baiji oil refinery had to shutdown due to a mechanical failure, resulting in significantly decreased production.[2] These are only a couple of the many cases that equate to the estimated $4 billion dollars of annual revenue losses due to unplanned shutdowns in the USA.
The cause for such financial toll is at first apparently obvious: the costs of halted production, lost revenue, inspection and repair of equipment, resuming production, etc. But what is also detrimental for owner operators in these circumstances is the safety aspect. Unplanned shutdowns create increased chances of fugitive emissions, pollution, and worksite injury. Once systems return to operational status, pressure is put on resources to increase production in order to reclaim lost revenue. Further to the financial burden placed upon each corporation is the devastating economical effect such shutdowns can place on the local and national economy.
With such financial risk at stake the smartest move for owner operators in the Oil & Gas, Pipeline, Petrochemical, and Power Generation industries is to ensure they have effective and efficient risk management systems. This includes equipment failure prevention and proper asset integrity management to mitigate the risk of unplanned shutdowns.
With integration of a comprehensive Asset Integrity Management (AIM) program, the instances of shutdowns are halved. When selecting such a program, there are some key elements to minimize the likelihood of equipment failure:
Risk Based Inspection. RBI has been proven to be the most effective methodology for reducing instances of unplanned shutdowns. It applies sophisticated risk analysis to a company's unique modus operandi and all of the equipment therein. It sets inspection schedules according to the highest probability of failure compared to consequence of failure. This allows clients to best allocate resources from their maintenance/shutdown budgets. Assets with the highest business risk and/or higher likelihood of failure will be inspected most frequently, while lower priority assets can be inspected at longer intervals.
The ability to assess asset TML corrosion rates and monitor external/internal inspection schedules.
An intelligent, built-in alert system with priority notifications to help you easily and readily assess the varying risk of your assets across multiple facilities.
The worst aspect of unplanned shutdowns is not the exorbitant price tag attached – it is that they are completely avoidable. By incorporating sophisticated AIM strategies, you can easily incorporate prioritized inspection schedules based on intelligent risk analysis to get the most out of your maintenance budget while drastically reducing shutdowns.
Implementing AIM with Trusted Experts
Metegrity is an industry leader in asset integrity management. Our suite of inspection data management software solutions utilizes built-in RBI components for clients across pipelines, plants and facilities. Our flagship product, Visions Enterprise, creates unique risk models which assess a client's assets, incorporate that data into a centralized database, and tailor an AIM program to provide maximized ROI. Visions also incorporates Integrity Operating Windows, TML, Scheduling, Inspection Plans for scheduled and un-scheduled shutdowns, and Notification features to equip you with all of the aforementioned preventative controls. With modules tailored to Pipeline, Boiler Tube, Pressure Vessel, Rotating Equipment, and more, you can be assured that all angles are being considered according to your unique industry needs.
Praised for unparalleled speed of deployment, our products are also highly configurable – allowing our experts to strategically tailor them to your business practices.
Metegrity currently protects over $550 billion in assets across 850 facilities around the world.
References
---
Related Information
Press Releases
---
Latest Posts