Top 7 Signs it's Time to Change Your Asset Integrity Management (AIM) Software
Posted on | by Stephen Webb, P.Eng. | Category: AIM, Asset Integrity Management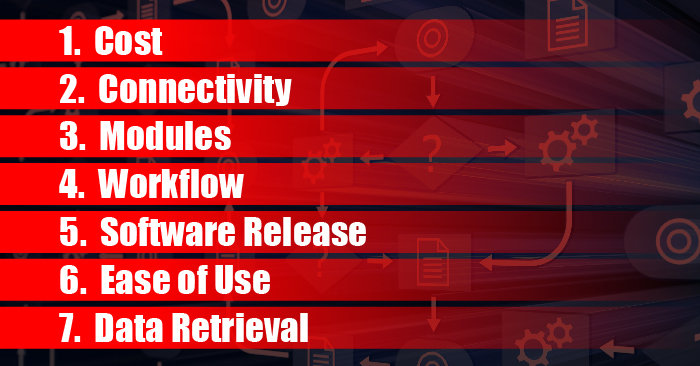 Technology in the asset integrity management (AIM) sector is now more advanced than ever. Risk-based inspection planning, seamless connectivity between software platforms, real-time monitoring and alerts of asset performance conditions, and the ability to synchronize inspection work from the field form a small sampling of the technology available to operators of plants, pipelines and facilities today.
As a result, a recent trend has emerged for inspection data management: more and more companies are retiring their old, dated AIM products for newer, more advanced, and ultimately more cost-effective solutions. In some cases, they are looking for products that will fit in with their plans for digital transformation. In every case, the benefits of modernizing are almost immediately apparent: optimized maintenance, improved profitability, prolonged equipment life, better asset performance management, reduced instances of failure for field operations, and fewer non-value added work tasks such as compiling data from multiple sources.
For asset-intensive organizations who have long been using dated, ineffective, or even no AIM software to manage their equipment, the time to invest in new technology is now. In this article, we'll take a look at the Top 7 Signs that a company needs to modernize their integrity management software.
1. Cost
The first sign that it's time to make a change is the most obvious: You're spending too much money for too little performance. Far too many companies are spending more money for less functionality than they realize. In some cases, the upfront costs are misleading – what a company is told they will be paying for the software ends up increasing dramatically when implementation, training, support and annual maintenance charges factor in. These elements should be considered both when assessing your current system, and when choosing a new one. The great news is that options exist that are exponentially more cost-effective. When examining the company's current costs and vetting new vendors for future costs, a few elements should be considered:
Initial Cost
The upfront cost to purchase the product. How much did the company invest initially? How has the ROI stacked up against the initial investment?
Annual Maintenance Cost
What is the current software costing the company on an ongoing basis? What are the ongoing fees, licensing costs, and general upkeep?
Configuration Cost
Is the current product sufficient for the company's needs out of the box, or is additional spending required to customize the features to their needs?
Training Cost
Is training provided by the AIM supplier, or is it an additional cost?
Support Cost
What if technical support is required, or there is an issue with the system? Does the supplier provide technical support as part of the package? Are there internal dedicated resources to support the software? Is it sufficient, available, and reliable? Is it an extra expense? In many of the cases we have seen, the support is almost non-existent. Having reliable, affordable technical support is key to making sure the program runs optimally, thereby garnering the best return on investment.
Initial Implementation and Post-Implementation Support Cost
What is the cost of implementation? What support is available post-implementation, and will it cost extra? Is a custom install required?
Data Transfer from Archived System Cost
What will be involved in allocating, converting and transferring archived data?
2. Connectivity
Does the current software share information with other important everyday tools to carry out day-to-day tasks? Is this functionality offered intrinsically out of the box? With today's technology, there is no reason to be running multiple software platforms that cannot talk to each other. A good AIM software should be able to seamlessly connect with other systems tools in order to facilitate improved day-to-day operations. This includes any existing Office software (such as Excel), Enterprise Resource Planning (ERP), or Computerized Maintenance Management Systems (CMMS), SAP, etc. that the company utilizes. Any good AIM software in today's market should effortlessly connect with them all. This also improves efficiency and cost-effectiveness for the users since they don't need to waste time manually entering data into multiple systems. Instead, it provides a single point of entry from which all data can communicate interchangeably.
3. Modules
Does the software provide all the modules or services an operator needs to carry out his/her day-to-day job? Does it help eliminate redundancy in carrying out similar tasks in other products? How many options are available? Does it include key modules directly out of the box? Another element to consider for this one is the configurability of a software. Does it provide the option to "plug and play" any configuration of modules that best suits the unique profile of your company? Are there suitable modules available to manage all of your asset types, across all plants and facilities, from a single database? If your current AIM software doesn't deliver all of these flexibilities, then it isn't modern technology. Consider also the cost of this. Is additional cost or custom work required to connect modules to one another? Look for a product with sufficient variety of modules to improve your operations and manage all of your asset types, while simultaneously allowing you the flexibility to configure a unique, tailored combination specific to your company's needs.
4. Workflow
Does the software demonstrate an effective workflow in getting things done? For example: are data input and data output into work orders, recommendations, and inspection tasks occurring in a timely fashion? Or is it an exacerbated exercise in timely mouse clicking and data mining? A modern AIM software should improve workflow, not hinder it.
5. Software Release
Is this product continuously improving with released updates? Are updates even offered on a regular basis? Or, is the company spending money on a product that does not offer support or updates? In our experience facilitating companies' changeover to a new AIM system, this has been the catalyst time and again. Owner operators are investing into programs that do not offer updates, evolution, or improvement; and worse, the support is non-existent. Technology in this sector is evolving rapidly, and any good AIM software should reflect that. It should include regular updates with significant improvement reflective of the best technology available.
6. Ease of Use
When considering your AIM software, examine: Is the interface intuitive to use, or is it unnecessarily dense and complex? Does the complexity of it impact user-effectiveness? User-friendliness might seem to be a trivial component, but it is actually one of the most crucial. The easier and more intuitive a system is to use, the more likely it will be utilized to its full potential and the less a chance of human error.
7. Data Retrieval
How easy is it to locate and retrieve data? Can data be easily reviewed and analyzed, or do custom queries need to be continuously developed? What about reporting? Can it facilitate multiple report types and generate them with the click of a button? Is data continuously updated and stored for clear audit trails? What about the database? Is all data from all asset types and site locations stored in one, robust, easily accessible platform? Is it only functional on Premise, or is Cloud-based data management included? If the answer to any of those questions is "no," then it's time to upgrade your AIM software. Data should be continuously maintained on a single database. It should continuously populate a clear audit trail tailored to all major regulatory bodies, be simple to retrieve, trend and analyze, and reporting should involve no more effort than the click of a button.
Don't spend more on less. With the wealth of technology available today, it is possible to realize exponentially greater profitability returns on the same kind of investment you're making today. A modernized AIM system can immediately demonstrate returns. With a supplier that offers comprehensive implementation assistance, training, and ongoing support, the change can be efficient and surprisingly cost effective. Is it time for a change?
Changing AIM with Trusted Experts
Metegrity is an industry leader in Asset Integrity Management software. Our suite of inspection data management solution (IDMS) utilizes built-in RBI. We currently protect over $550 billion in assets across 850 facilities worldwide
About the author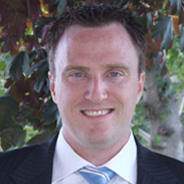 Stephen P. Webb, P.Eng, is a Mechanical Engineer with 12 years of varied experience in asset integrity services; inspection; engineering, procurement and construction (EPC); and project engineering in the offshore, onshore and pipeline industries. He specializes in pressure vessels and piping systems as well as semi-quantitative and quantitative risk-based inspection assessments. He holds a Bachelor of Engineering degree (B.Eng) from Memorial University of Newfoundland, Canada.
Press Releases
---
Latest Posts