Metegrity and PT Global Teknologi Servisindo Join Forces to Drive Value for Oil & Gas Operations in Indonesia
SINGAPORE –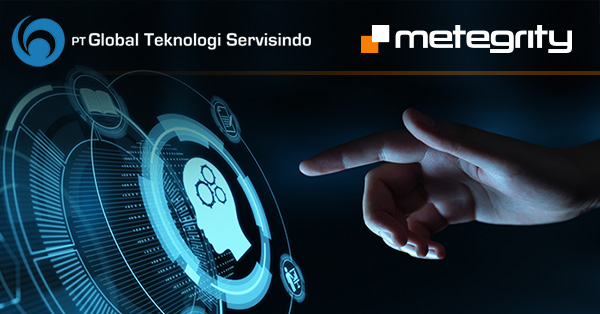 Metegrity Inc., a leading provider of asset integrity management software solutions, and PT Global Teknologi Servisindo (PT GTS), a fully integrated IT Solutions company, have formed an alliance to empower asset intensive Oil & Gas operations in Indonesia optimize their asset Integrity management (AIM) process and help ensure reliability of their high performing assets. The alliance has been awarded the contract to deliver and implement the Visions Enterprise® AIM solution for PT Pertamina Hulu Rokan, an integrated energy business in Indonesia.
The demand for AIM is growing in oil and gas industry because of the increasing integrity requirements and process safety concerns. Companies, therefore, consider several factors including asset integrity, performance and reliability when making investment decision in system and solutions. For companies in asset intensive industries, the partnership offerings allow the easy access to Metegrity's asset integrity and process safety management software solutions - Visions Enterprise® and AIPSM.
"We are excited to strengthen our relationship with PT GTS, the leading integrated IT Solutions company in Indonesia" said Martin Fingerhut, CEO of Metegrity. "He added; Looking back over 25 years, we know asset integrity management (AIM) is essential for any business that relies on using its assets to generate profit. AIM software tracks essential performance data throughout each asset's complete lifecycle from procurement to disposal. This data can include the usage, condition, maintenance, and average lifecycle of each asset—vital information that you need to know. By gathering asset data, you can gain greater insight into the usage and reliability of your most important assets."
Martin added "PT GTS and Metegrity are ideal partners to distribute Metegrity's industry-leading Visions Enterprise® and newly released Asset Integrity Process Safety Management (AIPSM) software solutions". The alliance will help local Oil & Gas operations easier access to the Visions Enterprise® Asset Integrity Management Solution.
The importance of finding the right partners with a strong local presence, professionalism and ethical business conduct are paramount to support Metegrity' s Asia Pacific (APAC) regional growth strategy said Suresh Bheema, Metegrity's Senior Vice President for APAC Region and we are pleased to have found PT GTS, that met our stringent requirements.
PT GTS is very excited and pleased to join an alliance with Metegrity. PT GTS believes that there is a demand for AIM and AIPSM solutions with their existing customers and new customers in various market sectors, and this partnership will support the Indonesian Industry with technologically advanced software solutions to help companies improve efficiencies, increase asset availability and digitize their data for better decision making.
About Metegrity
Metegrity Inc., is the leading provider of asset integrity management systems, and offers its Visions Enterprise®, Pipeline Enterprise, VisionsGo, Visions AIPSM, Crack Analyzer, Dent Analyzer, and Reliability Assessment line of products for oil and gas upstream, midstream, and downstream petroleum and chemical companies. Visions Enterprise® manages pipelines, offshore structures, fixed, and rotating equipment from a single platform and provides built-in regulatory compliance to all major global auditing organizations. Pipeline Enterprise takes pipeline inspection data directly from inspectors and transfers it to a central reporting system. VisionsGo is an innovative mobile tool to accelerate asset inspections. Metegrity has been the trusted name in asset integrity management since 1992, with 850 facilities over 5 continents managing $550 billion in assets.
About PT Global Teknologi Servisindo
PT Global Teknologi Servisindo (PT GTS) is a fully integrated IT Solutions company based in Indonesia. Started as a sole agent for Tieto - a Norwegian based leading IT service company in Oil & Gas industry - now they have grown to represent more internationally reputable solutions from all over the world. PT GTS expertise, competence and experience has put their company's name at the forefront of oil & gas specific IT solutions, innovations and development which enable them to deliver the best solution for the industry. Today PT GTS serves 5 large International & Local Integrated Oil & Gas Companies in Indonesia including Chevron, ExxonMobil, ConocoPhillips, ex-Total E&P Indonesie, ENI, Pertamina Upstream and Medco E&P Indonesia. The company also provides unique solutions for the Power Plant (Energy) sector, which has been implemented in Cirebon-2 Power Plant and Lestari Banten Energi.
For more information, contact:
Metegrity Marketing and Media Relations: marketing@metegrity.com
---
Integrity Management Software
---
Industry News