Asset Integrity Management Technology
That Solves Real Business Problems
Posted on | by Metegrity Inc. | Category: Visions Enterprise, Asset Integrity Management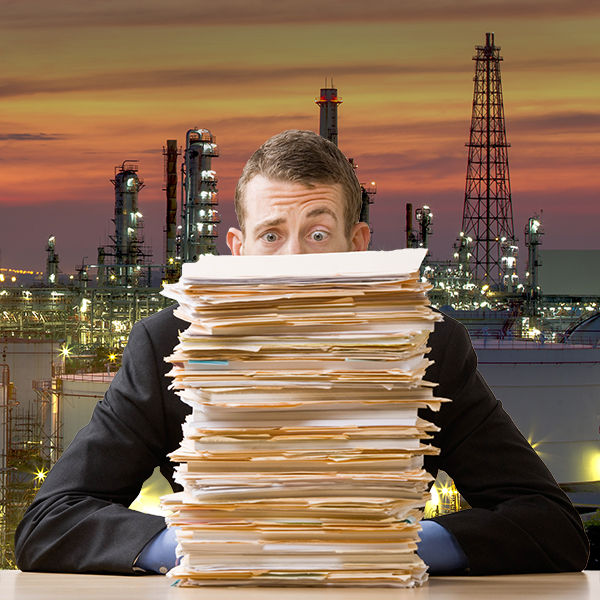 In the world of asset integrity, proper data management is critical. Those in the Oil & Gas, Chemical and Pipeline sectors are faced with an insurmountable amount of data with no feasible means of managing it. One of the most pressing issues they face is the lack of access to pertinent data on their assets.
Two questions come up time and again for owners and operators in these industrie – two questions that are tantamount to maintaining project expediency and maximizing ROI. "What do I own?" and "Where are the assets?"
In typical scenarios, such data can only be found in binders, boxes, filing cabinets, excel spreadsheets or via consultants. The tedious, time consuming nature of these measures is obvious, unnecessary, and expensive.
Exasperating the problem is the number of mergers, acquisitions and joint ventures occurring regularly in the industry. Truth be told, assets swap hands so quickly in today's age – but the critical information surrounding them is seldom easily transferrable from owner to owner.
There is a paramount need in the industry to bring this data together, in one singly accessible database, under the owner/operator's control. Being able to manage it all in one central system is crucial for making key, cost-effective decisions and adhering to regulatory audits.
How Visions Enterprise Solves This Problem
Visions Enterprise enables all teams to access asset information based on their unique roles. Asset intelligence is delivered in comprehensive ways at configurable levels to each party involved, ensuring optimum equipment life extension and risk mitigation. It readily avails all pertinent asset information and allows you to perform tasks such as risk based inspections, risk modeling, work memos, integrity reports, and so on. The software links everything together with a full audit trail, so in the click of a button you have a regulatory audit report ready for delivery to regulators.
Visions assists owner/operators with optimizing day-to-day operations, reducing shutdowns, minimizing cost while maximizing profit, prolonging equipment life, and protecting the safety of your people and the environment. Our connector module allows for seamless integration to SAP, MAXIMO, JD Edwards, EAM and other systems. Visions is an ideal complementary software to these as it handles the technical side of assets while allowing ERPs to handle the financial aspects and CMMS to manage the maintenance aspects.
With complementary consulting from Visions experts, the software can be strategically tailored to the unique business practices of each company. Full, personalized, customer-centric service is provided throughout deployment and beyond to maximize the financial savings and benefits of the software. Owners can feel confident that the entirety of their asset management needs are being met across the board – and that "What do I own?" and "Where are my assets?" are among the many questions they will never have to stress themselves with again.
---
Related Information
Press Releases
---
Latest Posts