Five Ways to Save Time While Accelerating the Asset Inspection Process
Free up time and money with new mobile technology for asset inspection management
Posted on | by Dave Maguire, Senior Advisor – Asset Integrity | Category: Asset Inspection Management, Mobile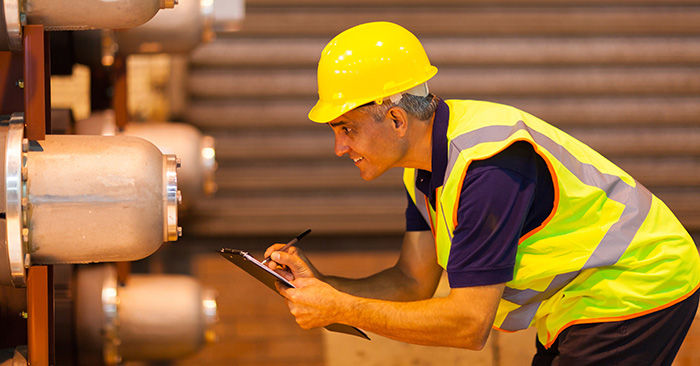 The key to reducing maintenance costs and unplanned downtime for plants, pipelines and facilities lies in maximizing the asset inspection process. A recent study into plant maintenance found that the three leading causes of unplanned shutdowns include aging equipment (44%), operator error (16%) and a lack of time (15%).[1] All of these can be mitigated with focused changes to your inspection process.
In fact, new technologies are emerging that make it possible to digitalize asset inspections from top to bottom, with real-time communication between the asset integrity management (AIM) software and the inspection companies in the field via the use of mobile tablets. Identifying gaps in your current inspection process help substantially reduce cost and risk – and capitalizing on the latest technologies could equate to big financial return. In this article, we'll examine five ways you can quickly transform your asset inspection process to reduce the driving forces behind unplanned downtime.
The Challenge
Over the years, we've seen first-hand the challenges operators face with their asset inspection processes. Often – due to a lack of time and resources, or due to dated/insufficient technology – the same common elements tend to impede inspection management. You might even recognize some of these from your own experiences:
The inspection plans are not up to date, or are incomplete;
Current inspection plans are not readily found on the LAN or current substandard AIM system;
Inspection plans are not properly reviewed or communicated;
Reporting of results is not done in a timely manner.
When these things occur, they impede the flow of key information about asset health and conditions, which in turn affect your ability to respond to an issue or form a plan around how to address it in a timely fashion.
What's interesting to note is that all of these issues fall into the categories mentioned as two of the leading causes of unplanned shutdown – operator error and lack of time. When you don't have enough time to conduct asset inspections properly, simple but critical things can be missed. Reports take too long to be completed. Information takes too long to travel back from the inspector. Data retrieved must be manually input into the AIM system, or scanned in as a PDF, increasing the likelihood of errors and again taking longer to circulate. It also takes longer to effectuate a repair or sign off the equipment so it can be restarted.
All of these are challenges you're familiar with. All of them share a common cause. And, just as simply, all of them share a common solution.
The key to improving your asset inspections is to find a way to create more time.
The Solution
What if we told you that you could do just that? What if it was possible to carve out more time (and with it, more money) in your operations, simply by adjusting your approach to asset inspections? The good news is, you can. These challenges are very fixable. How? Via mobile software tool for asset inspection management.
With it, you can assign inspection work directly from the AIM software to a secure mobile platform. From there, inspectors can automatically download and organize their work via mobile tablet, directly in the field, and collect all inspection data on that device. They can then sync the results immediately via WiFi to a secure Cloud-based server, where the data will be quarantined for QA/QC review. Once approved – since the data collected is actual digital data in the AIM database format, not just a PDF form or document – that data can be automatically populated within the AIM database. The result? Near real-time capture, collection, reporting and populating of key inspection data via an entirely digital process. This significantly accelerates the speed at which you can access key information from the field – informing your decision making and empowering you with substantially more time.
Ultimately, there are five key ways to rapidly accelerate your inspection process, and this technology helps facilitate them. They are:
1. Ensure inspection plans are up to date after every inspection
2. Issue the inspection plan in electronic form
3. Monitor the progress of the inspection
4. Receive inspection updates as work progresses
5. Better manage work identified during the inspection, issuing the repair work orders and follow-up.
In order to achieve these objectives, you'll want to make sure you're running a comprehensive AIM software capable of managing inspection plans and scheduling them for revisions and review. (Reference our previous article to learn how to ensure that your AIM software is sufficient).
From there, the real game changer is using a mobile asset inspection tool to help address inspection plan access and improve the ability to communicate requirements. Inspection plans can be shared directly with the people responsible for performing the inspection. Identified work can be sent directly from the field, reviewed and approved and a work order issued. Finally, since the inspection results can be reported on the go as progress is made¸ content questions can be sent back to the field for verification while the inspector is still on site.
This enhances the QA/QC of data collected while retaining it in pure digital form, which reduces the likelihood of operator error (the cause of 16% of unplanned shutdowns). It closes the loop between the AIM software and inspections in the field, facilitating real-time reporting and communication, which gives you more time (the cause of 15% of unplanned shutdowns). Finally, accelerated access to key inspection data empowers you with the ability to make decisions promptly, predictively, and proactively – substantially decreasing the likelihood of equipment failure (the cause of 44% of unplanned shutdowns). With unscheduled downtime costing facilities as much as $500/minute, it's easy to see the impact that these changes can have.
Finding the Right Tool for the Job
In our over 25 years working with inspection data management for companies of all sizes around the world, we've focused all of our software development and design efforts around user-driven feedback. When we recognized a real need in the industry to find a way to free up time in the inspection process, we tailored a mobile software tool designed to do just that: VisionsGo. That's why we can state with confidence that when you're selecting a tool for this purpose, one size does not fit all.
Some tools might allow mobile data collection but return the data back in PDF form – not really saving time in the end. Others might have poorly designed access controls, making it possible alter work and inspection data – increasing the likelihood of human error. We've established a thorough set of criteria to really maximize the amount of time you can free up with your asset inspections while retaining quality control. The best tool for these purposes should offer all of the following:
1. The ability for multiple inspectors to work on the same work memo. This increases efficiency, communication time, and integrity of data collected.
2. Centralized distribution of work, i.e. an administrator or inspector (access should be determined at your discretion) is in charge of retrieving and assigning work from the AIM software to the mobile software. This gives you full control over QA/QC.
3. Digital data coming back. You don't want just a PDF or electronic form coming back from the field that you then have to input into the AIM software – this is just wasting time and increasing the likelihood of operator error, two of the leading causes of unplanned shutdown. Use a tool that captures real, actual digital data that can be automatically populated in the AIM software upon approval.
4. Access controls to limit the chance of communication errors and maintain consistency with the data. Namely, the controls should be limited to ensure that all work created is done so via the AIM software by a designated user; it should not be created in the field. Also, a quarantine hold on the data that returns so it can be assessed for QA/QC before being populated in the AIM software.
With these capabilities in your arsenal, you can expect rapid acceleration of your asset inspection processes – empowering you with real access to real data in near real time.
To learn more about this technology, or for a more detailed example of how you might be able to apply it, contact us today and we'll be happy to forward more information.
About Metegrity
Metegrity is the market leader in AIM software with over 25 years experience. Our suite of inspection data management solutions (IDMS) utilizes built-in RBI. We currently protect over $550 billion in assets across 850 facilities worldwide.
---
References
About the author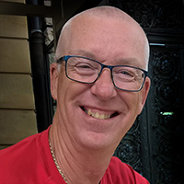 Dave Maguire is an asset integrity specialist with Metegrity Inc. He has spent over 10 years implementing the Visions Asset Integrity Management (AIM) software and instructing/supporting clients with AIM and inspection systems. He worked with Shell Canada for 30 years in inspection, corrosion, major projects and process operations. He is a long-time member of NACE, the National Association of Corrosion Engineers.
Press Releases
---
Latest Posts