How to Leverage Integrity Operating Windows for Improved Corrosion Control
Posted on | by Dave Maguire, Senior Advisor – Asset Integrity | Category: Asset Integrity Management, IOW, Integrity Operating Windows, Corrosion Control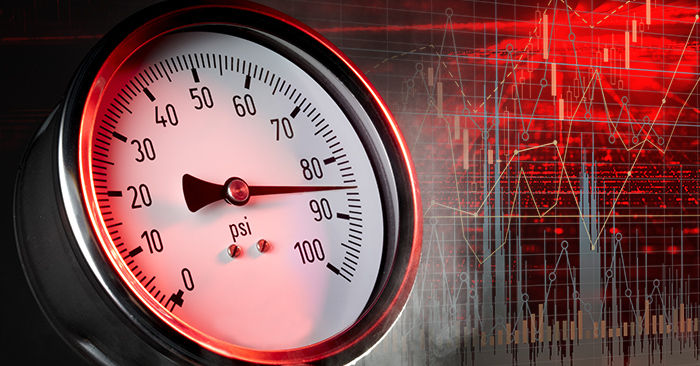 An API Recommended Practice (API RP 584), Integrity Operating Windows (IOW) are an essential component of any asset integrity management (AIM) system. IOWs improve predictive accuracy. They facilitate the collection, retention, and analysis of variable data – providing early warnings when a pre-defined process variable's boundaries are exceeded. This helps to predict and prevent corrosion, increase productivity by allowing for predictive maintenance, and reduce the likelihood of asset failure.
In our first article on this topic, we took a brief look at what IOWs are and the benefits they provide. In today's article, we'll take a closer look at more specific best practices and functionality to look out for when seeking a software for this purpose.
The Challenge
Without IOWs in place, owner operators of asset-heavy plants, pipelines and facilities could be spending more on maintenance, inspection and equipment issues than necessary. Attempting to monitor and anticipate corrosion rates by manually reviewing past operating history is both time-consuming and unreliable. Not only does it take longer to manually review inspection results for key operating information – it also fails to consider changes that could potentially increase corrosion rates or degrade the assets, such as operating conditions or process configuration changes.
As examined in our previous article, the nature of manual methodologies for this purpose can even in some cases create asset degradation. Even when issues are caught, they typically are not found until damage has already occurred.
The Solution
IOWs are another source of integrity management data feedback. They make it possible to monitor process changes that influence degradation mechanisms, reducing risk and helping to make informed decisions. Tracking boundary deviations makes them readily available when performing Risk Assessments, so that you don't have to comb over years of data to look for issues.
They also complement Corrosion Control Documents (CCD) to help automate the process of corrosion prediction and prevention. One of the keys to manage corrosion is to understand the environment that the equipment operates in. What are the corrosion precursors (such as temperature, flow, stream content)? What are the mitigation measures in place (such as chemical injection, water wash, etc.)? If an upper limit has been defined for a degradation mechanism and it is exceeded, what is the impact on the equipment integrity (and downstream equipment)?
Developing a CCD identifies these items, finds the process variables that have an influence on the corrosion rate, defines the integrity boundaries to stay within, and identifies the consequences if said boundaries are exceeded.
From there, IOWs facilitate automated data analysis. This eliminates the need to manually review an asset's past operating history. Additionally, IOWs will send real-time notifications when any of the pre-defined boundaries are approaching dangerous territory. This empowers operators with the ability to form a proactive maintenance plan prior to any damage occurring – rather than a costly shutdown or reactive repair plan after damage has already occurred – resulting in substantial overall savings on inspection frequency, scope and maintenance costs.
Implementing IOWs
When looking to implement IOWs into your AIM software or system, there are some best practices to consider (as recommended in API RP 584) to maximize efficacy and profitability:
1. Ensure that the right people are in place to set up the IOWs:

a. Involve a Corrosion expert to determine which tags, what limits, and what durations should be applied
b. Involve an Inspection expert to determine the immediate and long-term action plans for when a boundary deviation occurs.

2. Develop a procedure for documenting violations and an action plan or formalized follow-up and investigation for when exceedances occur.
3. Reassess the risk after a violation has occurred.
4. Ensure the program is effective by identifying any changes to the process conditions or physical hardware that may affect pressure equipment integrity.
5. Classify the IOW into different levels distinguished by risk (such as critical, standard or informational) in order to set priorities on notifications.
6. Consider setting multiple limits on some IOWs – this will provide more time and less urgent responses to bring the operation back to normal before reaching a possible critical IOW limit.
7. Periodic meetings between the Operations team and the Corrosion/Inspection experts to review and update the IOW list. This should account for process and hardware changes.
1. The IOW work process and documentation should also be a resource for the Risk Based Inspection (RBI) work process and vice versa.
With advancements in AIM technology and the move toward digitalization, there are plenty of digital software tools available on the market to help you achieve the objectives identified above. The most comprehensive and cost-effective tool is a complete AIM software that has IOW as a module within it – this ensures that all asset data, corrosion control documents, integrity manuals, risk assessments, etc. are on one database for easy access and analysis. From there, seek a software that can:
Allow monitored tags to be set for exceedance duration.
Provide notifications and emails when a boundary limit is approached or violated.
Store violations and provide a direct link within the data historian to easily review past tag history.
Allow for the quick identification of equipment that is affected by a violation.
Implementing IOWs with Trusted Experts
Metegrity is the market leader for comprehensive asset integrity management software. Our suite of inspection data management solution (IDMS) utilizes built-in RBI and comes with a comprehensive IOW module. We currently protect over $550 billion in assets across 850 facilities worldwide.
About the author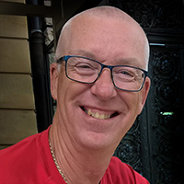 Dave Maguire is an asset integrity specialist with Metegrity Inc. He has spent over 10 years implementing the Visions Asset Integrity Management (AIM) software and instructing/supporting clients with AIM and inspection systems. He worked with Shell Canada for 30 years in inspection, corrosion, major projects and process operations. He is a long-time member of NACE, the National Association of Corrosion Engineers.
Press Releases
---
Latest Posts