Integrity Operating Windows Reduce Inspection Frequency, Improve ROI
Posted on | by Metegrity Inc. | Category: Asset Integrity Management, IOW, Integrity Operating Windows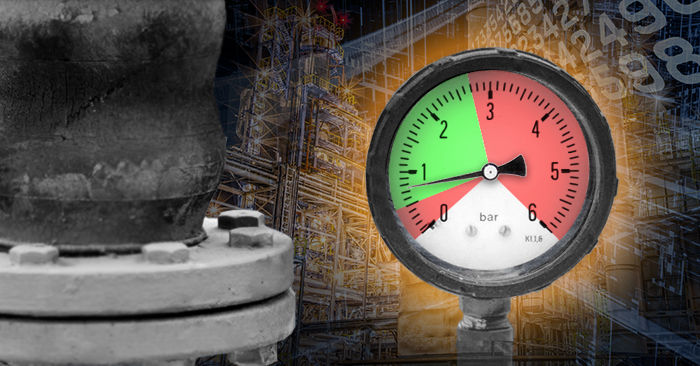 For owner operators of asset-heavy corporations, the driving impetus behind daily operations is always the same: How can I reduce costly incidences of asset failure without breaking the bank over inspection intervals and turnarounds?
It is an elusive balancing act. With equipment failure costing the US refining industry over $4 billion dollars annually, and recent reports of unplanned shutdowns costing local refineries $40 million dollars each [1], the question has never been more pertinent.
The key to preventing asset failure lies in accurately predicting its probability. This can be achieved with Integrity Operating Windows (IOWs). An API Recommended Practice (RP 584), IOWs allow you to incorporate an asset's operational performance into your risk strategies for more accurate failure prediction and avoidance.
Why IOWs?
For many years, attempts to monitor and anticipate corrosion rates have been compromised by dated methodologies based only on historical inspection results. These methodologies fail to consider changes like feedstock quality, operating conditions, or process configuration changes. Changes that could potentially increase corrosion rates and degrade the assets. As a result, performing thickness measurements or intrusive inspections on Pressure Equipment can yield unanticipated corrosion damage – leading to unplanned repairs and financially devastating turnarounds. In essence, these dated methodologies not only fail to predict asset degradation, they can actually create it. This is why it is crucial to integrate operational performance into inspection interval analysis using IOW.
IOW improves predictive accuracy as it facilitates the collection, retention and analysis of plant processes' variable data. It provides early warnings when a pre-defined process variable's boundaries are exceeded, increasing productivity by allowing constant awareness of whether a variable is operating outside defined parameters. For example, when the threshold temperature above which corrosion starts for a degradation mechanism is known (such as sulphidation), you can set the upper limit of your Asset Integrity Management (AIM) software to that temperature in order to indicate when the process environment has moved into the corrosion zone. Similarly, if a material is operating close to its known upper corrosion resistance temperature limit, IOW allows you to set the maximum limit accordingly. By knowing the operating conditions in which a particular asset is likely to fail, you can program limits into your AIM software to always be aware the second those conditions approach dangerous territory.
The benefits are essential, immediate, and self-explanatory. IOW complements a sophisticated RBI model to deepen the comprehension of your AIM program. This results in:
Exponentially improved ability to prevent equipment degradation
More awareness, control and confidence in an asset's operating performance
Accurate assessment of current asset health and probability of failure at any given time
Drastically reduced instances of equipment failure, unplanned repairs, and unplanned shutdowns
Increased inspection intervals
Improved safety for your facility and personnel
Implementing IOWs with Trusted Experts: Metegrity
Metegrity is an industry leader in asset integrity management. Our suite of inspection data management software solutions utilizes built-in RBI components and a dedicated IOW module for clients across pipelines, plants and facilities. Our flagship product, Visions Enterprise, creates unique risk models which assess a client's assets, incorporates that data into a centralized database, and tailors an Asset Integrity Management program to provide maximized ROI. Metegrity currently protects over $550 billion in assets across 850 facilities around the world.
References:
---
Related Information
Press Releases
---
Latest Posts