The Necessity of Asset Integrity Management for the Petrochemical Sector
Posted on | by Metegrity Inc. | Category: Asset Integrity Management, Petrochemical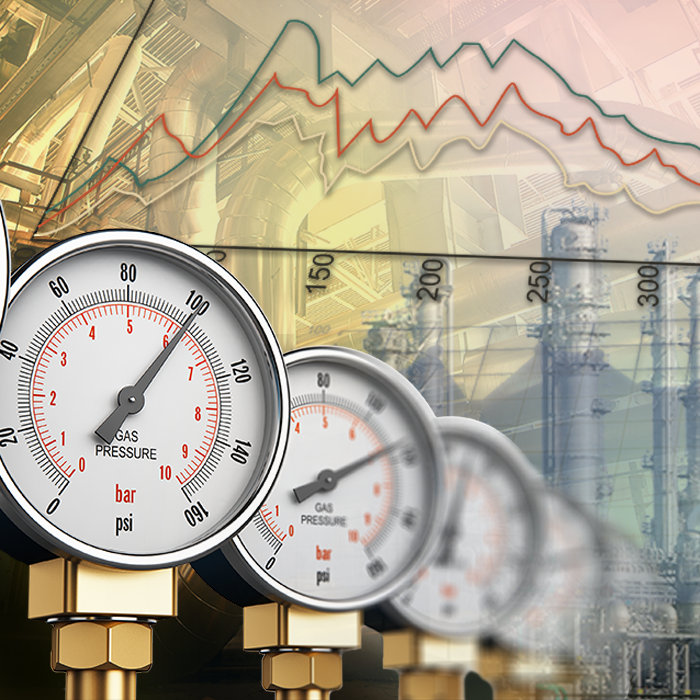 Few industries understand the complex challenges of asset integrity management as well as those in the Petrochemical sector. Due to the nature of the industry, owner operators are often responsible for a vast array of equipment types, materials and processes that can be more varied than facilities in the Oil & Gas sector. Further to this, Petrochemical companies operate under exponentially larger risk of safety and environmental mishaps, including dangerous leakages, loss of containment, and formation of toxins, explosive materials or fire, simply due to the nature of the materials used.
The exorbitant financial toll of such catastrophes is obvious: the cost of repair, replacement, business interruption, and cleanup. A consequence of perhaps greater concern is the significant impact to the surrounding environment and serious safety hazards to personnel. In addition, temperature extremes may add additional stress on the equipment, so petrochemical plants require extra vigilance on monitoring upper limit boundaries.
Due to the complex and varied nature of the equipment and material types used in the Petrochemical sector, a common mistake is often made: owner operators assume that their processes are too complicated for a typical Asset Integrity Management (AIM) program, so they rely wholly on an Enterprise Resource Planning software (ERP) to manage their assets and processes. Or, given the multitude of AIM solutions available, companies are reluctant to commit – again relying solely on their existing ERP. While an ERP has its benefits for the purposes it has been designed for, by itself it is insufficient in fully predicting and mitigating risk and avoiding unplanned shutdowns or catastrophe. This temporary solution gives the perception that the company's assets are being managed properly, but that is usually not defensible during an audit after an incident.
The solution? A comprehensive AIM program that fully encapsulates the unique equipment types, materials, and processes of the petrochemical industry that can seamlessly integrate with a company's existing ERP. This way, all equipment in the plant is fully assessed, monitored, and protected against risk.
When selecting such a program for this industry, it is important to ensure the program can comprehensively handle each of the relevant equipment types, including reactors, vessels, pumps, processors, etc. It should demonstrate a proven track record of success in all aspects of petrochemical asset integrity management, from feedstock in (ethane, propane, naphtha, etc.) to finished product out (polystyrenes, polymers, olefins, ehtylenes). The system should be adaptable to any manufacturing process – be it upstream, midstream, or downstream -- and be configurable according to the unique properties of each. Due to the increased risk of corrosion to assets in this industry, it would be wise to select a model with full bodied corrosion and thickness monitoring capabilities.
Further highlights to consider would be the use of Integrity Operating Windows to best measure operating conditions in real time, such as temperature limits and pressure boundaries, to quickly and immediately act upon any excess of such limits. Consideration of regulatory compliance to major auditing bodies like API (esp. 580/579), OSHA and ISO would be beneficial for streamlining time consuming processes. The ability to embed all relevant documents, photos and drawings is essential. Lastly, if an existing ERP has proven benefits to the company, it would be prudent to check for seamless integration between said ERP and the AIM program.
With all of these angles considered, owners can exponentially reduce environmental footprints and safety risks to personnel, while simultaneously reducing costly instances of failure, thereby improving their ROI. This results in:
Easier adherence to increasingly vigilant industry and government standards/regulations
Proactive inspection and maintenance to extend equipment life
Cost effective maintenance methodology results in optimal operational conditions which helps greater productivity and profitability
Easier maintenance of records (inspections, tests, and recommendations) not only for organizational purposes but to highlight patterns which greater accuracy in identifying probable risks and damage mechanisms
More accurate laboratory failure analyses and corrosion investigations resulting in a greater understanding of corrosion rates and use of chemical injection inhibitors
Fine-tuned inspection/maintenance/repair & replacement processes
Expert through-life support
Implementing AIM with Trusted Experts
Metegrity is an industry leader in asset integrity management. Our suite of inspection data management software solutions utilizes built-in RBI components and a dedicated IOW module for clients across pipelines, plants and facilities. Our flagship product, Visions Enterprise, encapsulates every single one of the aforementioned criteria for the Petrochemical industry, with a proven track record dealing specifically with these equipment and material types. It creates unique risk models which assess a client's assets, incorporates that data into a centralized database, and tailors an Asset Integrity Management program (that integrates seamlessly with multiple ERP/CMMS systems) to provide maximized ROI. Metegrity currently protects over $550 billion in assets across 850 facilities around the world.
---
Related Information
Press Releases
---
Latest Posts