Asset Integrity Management (AIM) vs. ERP/CMMS Software
How to Leverage Both for Operational Excellence
Posted on | by Dave Maguire, Integrity Specialist | Category: Asset Integrity Management, AIM, ERP, CMMS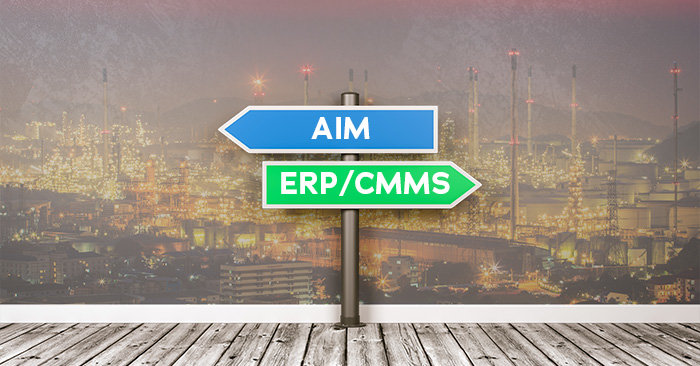 For owner operators of asset intensive corporations, a primary challenge is often that of budget allocation. Specifically: How can I garner the most profitability from my assets within the confines of the budget resources available to me?
In an effort to minimize costs, a common mistake is often made by owner operators of plants, pipelines and facilities: the decision to use only an Enterprise Resource Planning (ERP) or Computerized Maintenance Management System (CMMS) to manage the integrity of their assets. They believe that the data contained within these tools - and the time-based inspection methods utilized by them - are sufficient for managing asset integrity. As a result, they rely solely on an ERP/CMMS, without considering implementation of a program specifically tailored to asset integrity management (AIM). While it might seem financially prudent up front to purchase one software system instead of two, the ramifications of this choice could equate to a significant increase in long-term spending due to increased inspection, maintenance, repair and turnaround costs.
Let's examine why.
ERP/CMMS are focused on maintenance and accounting. They are fantastic tools for these purposes. However, when it comes to the dynamic variables involved in managing asset health, prolonging equipment life, reducing inspection frequency, and avoiding failure – they aren't inherently designed for these objectives. With ERP/CMMS, Preventative Maintenance (PM) tasks are completed using a time-based schedule. Work Orders are issued by multiple departments for repair work to be completed on many equipment types, including pressure equipment and piping. Multiple users with varying degrees of comprehension of the ERP/CMMS functionality are tasked with adding information on a daily basis. This can lead to the false assumption that the data within them must be complete, accurate, and wholly sufficient.
However, the operations processes of any plant, pipeline or facility involve multiple variables changing continuously. In the past many of the tasks were reactionary; today, computerized process optimization has moved operations towards proactivity. The static nature of these systems does not allow for that as a strategy.
AIM, on the other hand, is proactive in nature. It identifies integrity limits as they compare to operating limits, thereby allowing for maximization of production while protecting integrity. Where ERP/CMMS utilize time-based inspection, establishing inspection frequency purely on a calendar without consideration of the unique risk profile of an asset, AIM utilizes Risk Based Inspection (RBI). RBI applies sophisticated risk analysis to an asset's unique profile – assessing its likelihood of failure (LoF) against its consequence of failure (CoF) for more intelligent and cost-effective inspection scheduling. RBI helps operators allocate limited resources to critical equipment, avoiding wasted budget spending on non-critical assets. It is used to define degradation mechanisms, their locations and optimum inspection techniques.
Another proactive aspect of AIM is the utilization of Integrity Operating Windows (IOW), a technology that provides early warnings when operating environments approach integrity limits. This enables operators to adopt proactive maintenance at the first indication of trouble before a failure or shutdown can occur.
While inspection recommendations are planned and executed by the ERP/CMMS, they may not fully comprehend the consequences of improperly scheduling an action at a specific date. Actions should also be tracked by the inspector with their own system in order to ensure proper attention is given at the proper time. When justified, inspectors can bring data to upper management that identifies the yet to be completed high priority actions which require additional attention. This provides a fail-safe method for inspectors to be confident the action has not gotten lost, deleted or changed within the CMMS system without any notification back to the originating author – the inspector.
Another factor to consider is the storage and retrieval of pertinent data. With ERP/CMMS, asset data is located in multiple applications (Excel, LAN folders, Outlook, EDMS) – leading to information silos and wasted manpower trying to retrieve and make sense of the data. With AIM, all data is stored and continuously populated in a single database. It can be easily retrieved, analyzed, and generated into any number of reports for all major regulatory bodies. In fact, some AIM systems offer plug-ins to the company's existing CMMS so that all data from both tools can be managed from a single point of entry. In fact, AIM applications allow inspectors to catalogue and categorize their actions (recommendations, work requests or inspection tasks) within ERP/CMMS.
The truth is, the ultimate solution for profitability in any asset-intensive organization is to utilize both. The ERP/CMMS tool should be kept for the financial and maintenance elements that it excels at. But for the long-term profitability, safety, and integrity of asset operations, a designated AIM software should also be utilized. The up-front costs of this additional program are quickly and vastly outweighed by savings in:
Cost for equipment replacement/repairs
Cost of increased inspections when using time-based intervals
Cost of loss of containment
Cost of Regulatory sanctions
Additional benefits provided by the right AIM tool include:
Better understanding of equipment condition through data analysis.
RBI identifies high-risk equipment so efforts are focused in the right areas.
CML inspections are optimized, saving time and money.
Proactive responses to changing operating conditions.
Categorizing recommendations, work requests and inspection tasks.
EPR notification identifies when the recommendation, work or inspection task has been completed.
Once owner operators recognize the synergy of their data sets and the value they bring to a safe and reliable operation, budget allocation for AIM becomes easier to justify and prioritize.
Implementing AIM with Trusted Experts
Metegrity is a global leader in quality and asset integrity management software solutions for plants, pipelines, and facilities. They currently protect over $550 billion in assets across 850 facilities worldwide.
About the author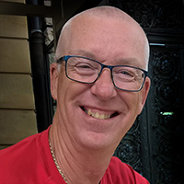 Dave Maguire is an asset integrity specialist with Metegrity Inc. He has spent over 10 years implementing the Visions Asset Integrity Management (AIM) software and instructing/supporting clients with AIM and inspection systems. He worked with Shell Canada for 30 years in inspection, corrosion, major projects and process operations. He is a long-time member of NACE, the National Association of Corrosion Engineers.
Press Releases
---
Latest Posts