How to Leverage AIM for Pipeline Corrosion Control
Unlocking the potential of asset integrity management to predict and mitigate corrosion
Posted on | by Richard Fish and Dave Maguire, Senior Advisors – Asset Integrity, Metegrity | Category: Asset Inspection Management, Corrosion Control, Pipeline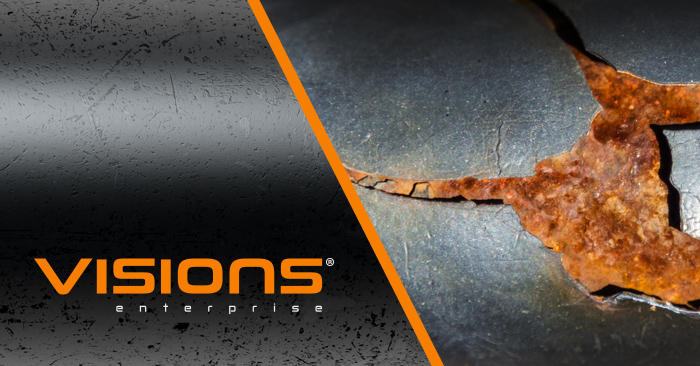 Managing pipeline corrosion can be a time-consuming guessing game – wasting money and resources looking for corrosion where it isn't and missing corrosion where it is. A lot of it comes down to not knowing what you don't know. For example: at any given time, how aware are you of what contaminants are in the process stream? When the stream composition changes? Are you always aware and instantly alerted when key corrosion factors in your asset change?
If not, you could be missing out on an untapped tool for corrosion mitigation: the latest evolution of asset integrity management (AIM) software. Unlike traditional AIM methods of the past – e.g., depending on a small inspection group to take measurements at many various TML locations without an overall plan, just a hope to "find something" – AIM tools of today can actually locate the most likely areas of corrosion and point you exactly where you need to look. With the emergence of digitalization, today's AIM software harnesses digital data, condition monitoring, geographical overlays, and a slew of intelligent risk assessment to empower you with accurate visualization into the health of your assets in near real-time, all the time.
With the right technology – and the best strategies for how to leverage it – you could be saving substantial time and money in corrosion mitigation. Let's examine how.
The Challenge
Any multitude of factors impact the ability to know the condition of an operational asset at any given time. For pipelines, common challenges that impede corrosion control include:
Not knowing what contaminants are in the process stream;
Not knowing when process stream composition changes;
Not knowing when key factors that influence corrosion (e.g. temperature, flow, etc.) change;
Inadequate management of inhibition programs due to

Wrong and/or malfunctioning injection equipment,
Wrong inhibitor chemical, and/or
Infrequent testing for inhibitor effectiveness;

Incomplete assessment of inspection results;
Damage to the pipeline/coatings from others operating in the pipeline right-of-way (e.g. dents, coating loss and mechanical damage where other companies were installing or servicing pipelines in common areas);
Pipelines constructed without pigging facilities (which delays many of the required pigging inspections); and
Ineffective pigging technology that misses deficiencies.
In day-to-day operations, there often isn't time to look at the big picture – other jobs are prioritized and the effort of condition monitoring falls by the wayside. Perhaps it's seen as too complex, too time-consuming, or even too expensive. Given the safeguards with pipelines of coatings and cathodic protection, these particular assets can get taken for granted, with a false confidence that everything is under control and will be for a long time. That's all fine until an accident occurs or legislation is introduced that requires additional measures for prevention or compliance.
The thing is, it isn't enough to coast on the idea that everything is fine with your asset simply because you don't yet know otherwise. Wouldn't it be more effective if you actually had insight into where and when potential corrosion issues could be occurring? Isn't it better to enact proactive maintenance than to shut everything down after an accident or loss of containment? What is more efficient: untold amount of resources looking for and guessing at potential corrosion, or digital notifications when a potential problem occurs? Focusing resources on unnecessary inspections, or knowing when and where to inspect (and therefore, doing so less often)?
The Solution
The first step lies in the technology itself: that is, a digital AIM software equipped with specific functionality tailored to pipeline corrosion mitigation. This starts with Integrity Manuals (commonly referred to in the industry as Corrosion Control Documents [CCD]). An API Recommended Practice (970), CCDs record the individual process unit corrosion analysis in a structured format. This enables you to document the potential acting degradation mechanisms specific to the asset, including specific morphology and effects, enhancing your forecasting capabilities concerning corrosion rate changes and patterns. CCDs supply the basis for the development of focused inspection plans and monitoring strategies, allowing you to focus inspection efforts on critical equipment, rather than waste capital on inspecting non-critical equipment.
With CCDs it is possible to identify the areas of an asset most susceptible to corrosion – whether by process design, material selection, or varying operating conditions. Those areas are then analyzed to generate practical, short and long-term mitigation solutions. A good integrity manual will also suggest suitable monitoring methods for the degradation mechanisms (such as NDE).
By documenting the corrosion analysis and history for an asset, it becomes possible to identify critical operating variables and process stream samples. This information provides you with a direct, live insight into the asset's integrity boundary conditions and whether corrosion is taking place.
In addition to corrosion control documents, functionality to look for in an AIM software include:
Thickness Monitoring Location (TML) Readings (also referred to as Corrosion Monitoring Locations), which calculate corrosion rates, expiry dates, and schedule the points for re-inspection.
Integrity Operating Windows (IOW), an API Recommended Practice (584) for corrosion control. The information accrued with the CCDs can be incorporated into IOWs, which then provide automated alerts to personnel if integrity boundary limits are exceeded. IOW sends alerts of process range exceedance that can adversely affect the corrosion fingerprint (and might not otherwise be picked up by existing corrosion monitoring devices), thus providing increased accuracy and enabling you to be proactive with process variable adjustments before the damage is initiated.
Full Inspection scheduling to allow intrusive inspections for the application of inspection plans to access equipment condition.
Integrity Reports to document results and provide input to Risk Based Inspection (RBI) assessments.
Configurable RBI (API Recommended Practices 580 & 581), which performs calculated risk assessments on identified degradation mechanisms to get a better understanding of how the corrosion manifests itself. This allows you to select the correct technique to monitor and prevent loss of containment. The right AIM software should offer configurability of risk models in any combination of Qualitative, Quantitative, and Semi-Quantitative according to your unique requirements.
Performing a corrosion analysis of the assets and then documenting the results in specified CCDs empowers you with real visualization into asset health. With the onset of digitalization and modern AIM technology, all data is digitally collected, analyzed, and continually stored on a single database (for all asset types, across all locations). Unlike the aimless way of managing AIM in the past, this approach tells you exactly where to look. Without it, you could end up missing potential degradation mechanism threats, and therefore not inspect for them, which could result in loss of containment. Not to mention the increased chances of over-inspecting, under-inspecting, using incorrect NDT methods, or just looking in the wrong places – all wasted efforts, unnecessary time and money spent on something that might be irrelevant anyway.
When looking for the right AIM software for pipeline corrosion, make sure it will also give you the ability to identify potential problem locations for closer examinations, as a result of pigging inspections with ILI results overlaid with topographical features. It should equip you with the ability to locate exploratory digs with geographical mapping. It should also offer an extension for asset inspection management via mobile tablet, which facilitates real-time inspection results reporting from the field, accelerating the speed at which you receive key information about potential corrosion concerns.
We know what you're thinking. This is all great, but what about the time, cost, and hassle of switching over to the latest technology? I don't have the time for that. The concern is a real one, and the solution is two-fold: 1) leverage a company that helps you with the legwork. The right provider should provide professional consultation to help you navigate implementation, establish strategies tailored to your company's needs, provide comprehensive training and then ongoing support – making the switch expedient and seamless. Then, 2) Consider the long-term time savings overall. What is more cost-effective: Shutting down facilities to react to a crisis, or quickly maintaining/eliminating the issue before it causes any damage? That's without factoring in the new mobile technology component, which gives you key information that requires actioning in a matter of minutes instead of days.
The long-term time and profitability gains far outweigh the short-term investment – especially when an experienced, expert team is supporting the process and handling much of the legwork for you. Empower yourself with constant awareness of the state of your asset, the specific locations most susceptible to corrosion at any given time, and the ability to proactively address those specific locations before significant damage is able to occur. Don't operate in blind faith until an accident or new legislation forces your hand – capitalize on digital AIM software to keep you in the know: in real-time, all the time.
To find out more about the specific features of Visions tailored to pipeline corrosion control, or to check whether your current AIM software is sufficient for the job, contact us today.
About Metegrity
Metegrity is the market leader in AIM software with over 25 years experience. Our suite of inspection data management solutions (IDMS) utilizes built-in RBI. Our AIM software, Visions, delivers the full scope of functionality for pipeline corrosion, and our new VisionsGo extension delivers asset inspection management via mobile tablet. We currently protect over $550 billion in assets across 850 facilities worldwide.
About the authors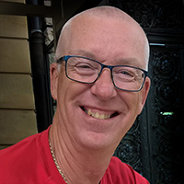 Dave Maguire is an asset integrity specialist with Metegrity Inc. He has spent over 10 years implementing the Visions Asset Integrity Management (AIM) software and instructing/supporting clients with AIM and inspection systems. He worked with Shell Canada for 30 years in inspection, corrosion, major projects and process operations. He is a long-time member of NACE, the National Association of Corrosion Engineers.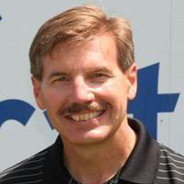 Richard Fish is an API consultant with Metegrity Inc. and is a 10-year veteran implementing the Visions AIM software and assisting clients with asset integrity management. His background includes 30 years with Shell Canada in API inspection co-ordination, maintenance and process operations.
Press Releases
---
Latest Posts