Crack Management using ILI Crack (Part I)
Webinar was recorded: Apr 15 2021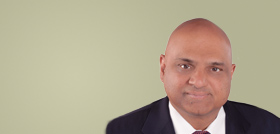 Join Oil & Gas Industry SME Dr. Ravi Krishnamurthy, also present Executive Vice President at Blade Energy Partners. In this webinar, Ravi presents new advancements in Pipeline Integrity Management, specifically how to manage single and multiple cracks using ILI Crack Data.
Focus areas during the webinar:
Drivers - Integrity, Inspection, MegaRule;
Fracture Mechanics
FAD approach for crack like flaws
Sentence Plots from ILI data
Level II Assessment and Repair Plan
Re-inspection Frequency estimation/ Fatigue Assessment
Level III Application and more...